Apple has launched the world's first Thunderbolt display. This new display is mostly identical to the old 27-inch LED Cinema Display but has a couple of new additions.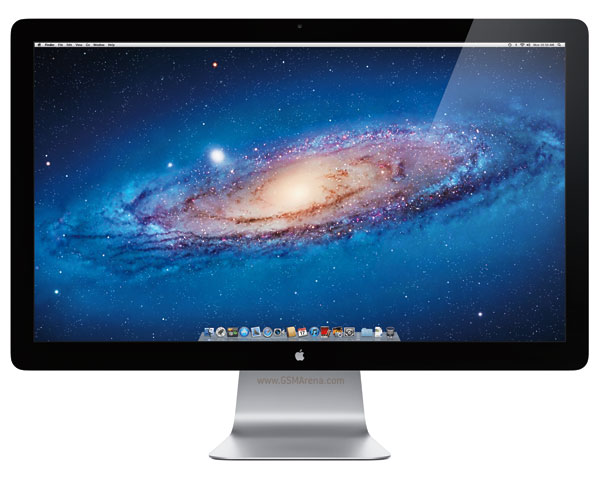 The first one is the most obvious. The new Thunderbolt Display uses a Thunderbolt connector instead of a Mini DisplayPort. The Thunderbolt connectivity takes care of the display, sound as well as data transfer. Due to this the new Thunderbolt Display does not have a separate USB cable unlike the old LED Cinema Display.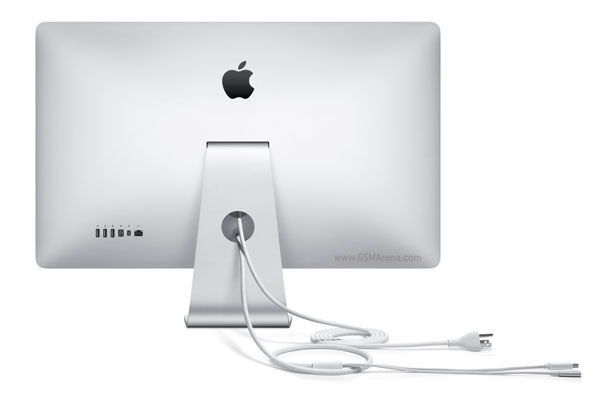 The new display also has a FireWire 800 port in addition to the three USB 2.0 ports, as well as another Thunderbolt port so you can daisy chain multiple devices. There is even a Gigabit Ethernet port on the back. Because of all these connectivity options, you can connect everything to the display itself and simply connect the Thunderbolt cable to your MacBook, so when you have to leave and take the MacBook with you all you have to do is unplug a single cable and you are good to go.

The rest of it is identical to the older Cinema Display. It still has the same glossy 27-inch 2560 x 1440 LED backlit display. There is a FaceTime camera on top which now supports HD recording and built-in 49 watts 2.1 speaker set. The Thunderbolt Display comes with the built-in adjustable stand or you can opt for a wall-mount.
The Thunderbolt Display costs the same as the LED Cinema Display, which is $999. However, this new model only works with Macs that support the Thunderbolt port. If you have an older Mac, you should consider investing in the older LED Cinema Display instead, which is still on sale.