Apple has launched an iTunes store specifically for the Indian market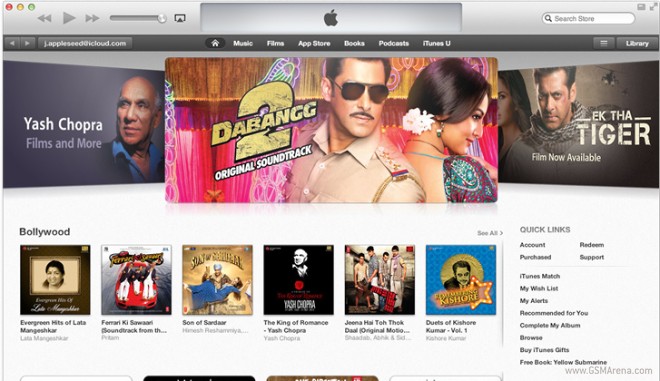 This launch coincides with the launches of the store in 55 other countries, including Russia, Turkey, and South Africa.
New songs are priced at around 12 Rs (~$0.22), while featured albums can be had for 96 Rs (~$1.75). HD and SD movies are also available for purchase.
The new iTunes store in India aims to compete with the Nokia Music Store, which has until now boasted up to a million downloads a day.
Thanks to everyone who sent this in!