The Apple iPhone 6 is finally here at HQ and we're eager to share some hands on impressions with the smaller of Apple's flagship devices.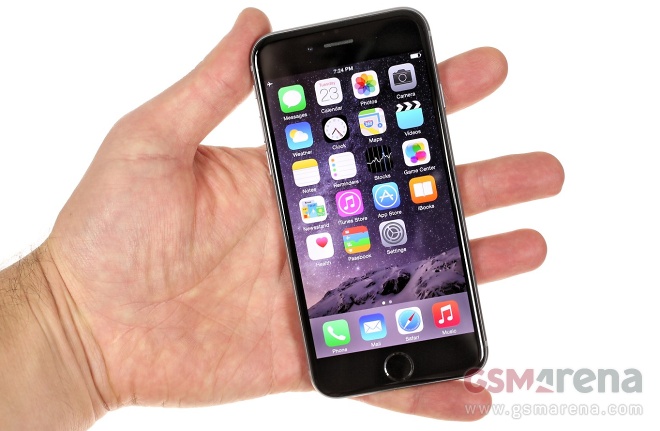 Before we dive into the action let's get a sense for what the Apple iPhone 6 is. For starters it's one of Apple's first two big-screened phone – even if it comes at a time when 4.7″ is considered a mini's display for Apple iPhone 5s users the iPhone 6 ushers in a big change.
The display stands at 0.7″ bigger than the one on the iPhone 5s and as a whole the new iPhone 6 towers over its predecessor. The display now has a higher 750 x 1334px resolution and retains the adequate 326ppi sharpness. Under the hood there's a new A8 chipset that's 64-bit, 25% faster than its predecessor and features a better M8 motion co-processor. The camera is still only packing an 8MP sensor but has some neat trickery up its sleeve – 240fps slow-motion and 1080p@60fps video capture is available. Panoramas are now much bigger and cap at 43MP. The design is all new and the iPhone 6 is much thinner compared to its predecessor – 6.9mm vs 7.6mm.
So what is it like to handle and use Apple's latest iToy? Well, great. Everything you love about the iPhone has made its way to the new one and despite the new body and larger screen the device feels just like an iPhone. Here's a quick video of the unboxing and a tour of what iOS 8 brings to the new hardware.
Thanks to being really slim and low weight the iPhone 6 doesn't feel drastically bigger than an iPhone 5s but once you start getting used to the bigger 4.7″ screen and go back to the iPhone 5s the latter will immediately feel miniscule.
The new aluminum body with a glass front that lightly but noticeably curves towards the edges looks and feels refined. Buttons have a solid feel to them and the TouchID home button is very clicky with good feedback. The Home button on the iPhone 6 Plus is more mushy and doesn't click as positively.
The Apple iPhone 6 screen is by no means groundbreaking in 2014 and wouldn't have been a year ago either. Neither the screen diagonal is special, nor the bezels surrounding it, nor the resolution or ppi density. That said, the screen isn't bad in any way. Users of above-400-ppi screens may notice a slight lack of sharpness in the finest of webpage text but otherwise 326ppi is sharp enough. Colors look punchy and saturated and the screen has deep blacks and seemingly great contrast. Viewing angles are superb as well. We'll tell you more once we've ran our display tests on the Apple iPhone 6.





Apple iPhone 6 compared to 6 Plus and 5s
We took a couple of samples with the new phone and want to share them with you, compared with the iPhone 5S. The image quality is slightly better than the iPhone 5S. In good light, we noticed less noise and better dynamic range. No time for a proper low-light test just yet.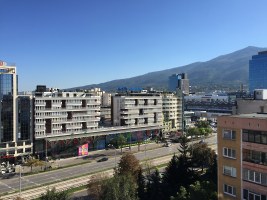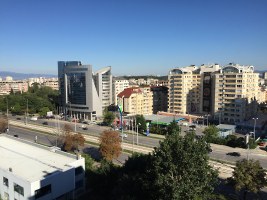 Apple iPhone 6 camera samples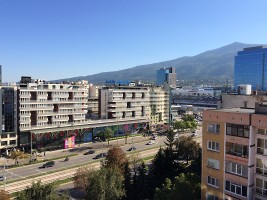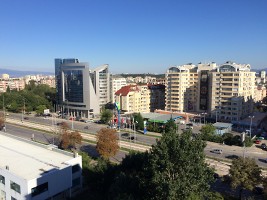 Apple iPhone 5s camera samples
If you're coming from an older iPhone the 6 feels good and it's the first iPhone in a while that could look appealing to Android users obsessed with larger screens.