Apple and the popular fashion retailer Burberry had earlier announced that the Burberry London fashion show would be shoot using the recently unveiled Apple iPhone 5s. As proclaimed, Burberry has captured the entire event with the help of iPhone 5s and the fashion house has now posted the video in question.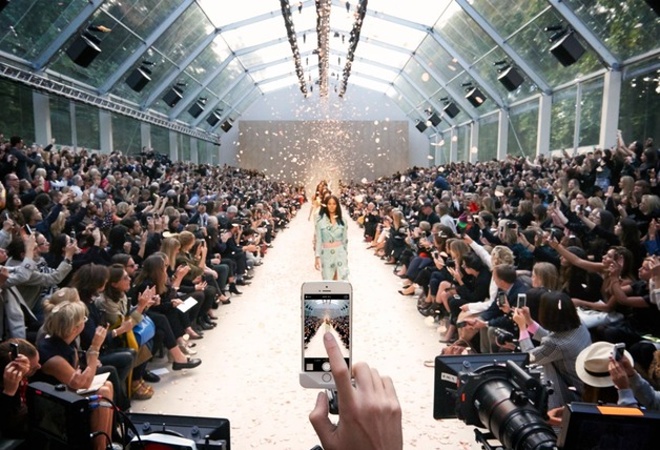 The video that is shot exclusively with the iPhone 5s lasts for about 15 minutes and shows us what the camera on the latest iPhone is capable of. However, there is no word if the clip has been enhanced in post-production.
Burberry's photographers shot the entire video using 14 iPhones at different angles and they even live streamed it across numerous destinations like billboards, Burberry stores and a couple of social networking platforms like Facebook and Vine.
According to Christopher Bailer, the creative director of Burberry, they used nine iPhone 5s phones on the runaway taking shots, three on a moving rail cam following the models, one on the roof and one on a jimmy rig outside for celebrity shots.
Check out the video from the London fashion show that was shot using the iPhone 5s below:
In case, you missed it during the official announcement of the iPhone 5s, the latest smartphone comes with a new camera sensor and a new dual LED True Tone flash. The camera's sensor has a 15% larger active area and a 10% wider aperture. Furthermore, it can capture 720p videos at 120fps and can also do burst mode at 10pfs.