"The iPhone 6 Plus bends in your pocket!" This sort of titles are still fresh in our minds and now more Apple products have launched – the new iPads. So, will the super-thin Apple iPad Air 2 bend? You can probably guess the answer but someone recorded the test on video to the tune of €490 (at least I'm hoping he wasn't using a 64GB iPad for this).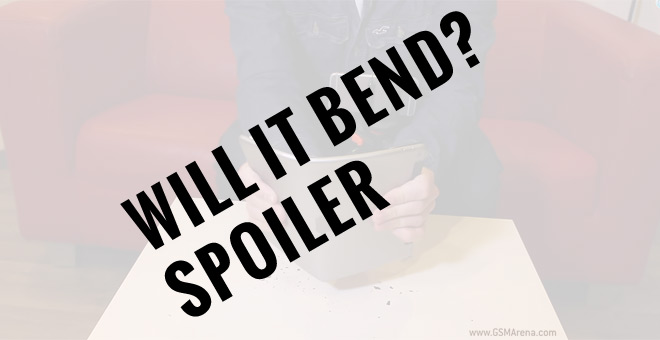 The video is 1 minute and 5 seconds long – that's €7.54 a second!
https://www.youtube.com/watch?v=1nPj9QaXg0E
Update: We also got a second video – this time the pressure is applied to the metal back of the Apple iPad Air 2 rather than its glass front. The tablet holds much better that way.
To be fair, we can't expect a 6.1mm metal tablet not to bend. If anything I'm sure the thicker iPad Air will bend too if you push it hard enough. Still, you've been warned – be careful with your iPad when you pack your bags and try not to sit on it.