The announcement of the Apple iPad 3 is just a few months away now, so naturally the rumor train is starting to pick up speed. In today's scoop we are talking display, camera and the fate of the current iPad after the release of its successor.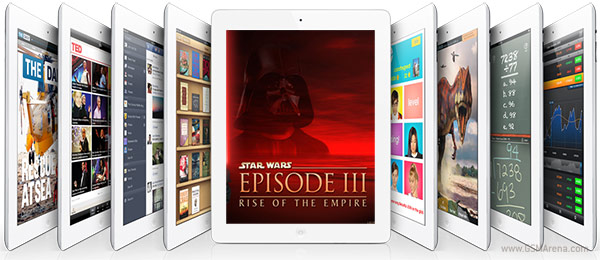 Once again, we are hearing that the iPad 3 will have four times the resolution of the iPad 2, which will reportedly be marketed as Retina display. Quadrupling the iPad 2 resolution on the same screen estate will give you pixel density of 264 ppi, which on a screen this big should feel as good as the 326ppi of the last two iPhones.
The camera rumors have it that the next iPad will share its primary camera module with one of the last two iPhones – the iPhone 4 or the iPhone 4S. This means that it will either have a 5 megapixel or an 8 megapixel snapper and if you ask us this sounds believable – it will probably cost next to nothing for Apple to include those modules, given that it already has them developed and it will make quite good PR material.
The front camera is said to get its own update too – it will be able to record HD video, which will be put to good use in the new Facetime HD video-chat app.
The minimal price that needs to be paid for all this goodness is the 1mm of extra thickness that the iPad 3 will have compared to the iPad 2. The new slate is said to release in March and cost as much as the iPad 2 currently does (well, duh!).
The final rumor for today concerns the iPad 2. Apparently, Apple will try and apply the iPhone model with its slates as well and will keep it available, reducing its price by $100. This means that the 16GB iPad 2 will go for $399 and there's an outside chance of a $299 8GB version coming to life. That last bit sounds really hard to believe, but knowing Apple and their ways it's certainly not impossible.
Well, that's that with the Apple rumors for today. Expect plenty more in the following months as the iPad craze gains momentum.