Apples latest App Store statics reveal that 90% of all compatible devices are now powered by iOS 7. The share of the OS version is up by 8% since February and iOS 7 is by far the fastest adopted release to date.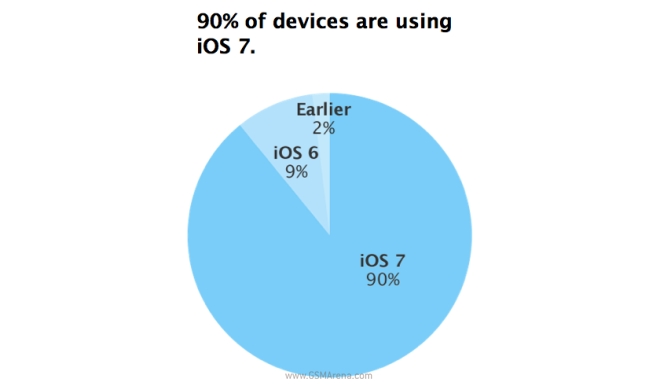 The Cupertino giant has measured the adoption rate through its App Store during a 7-day period ending on July 13.
The statistics doesn't tell us about the adoption levels of various versions of iOS 7. However, we get to know that about 9% of iDevices are still on iOS 6 and about 2% are stuck on the earlier version of the operating system.
For the sake of comparison, the latest version of Android – 4.4 KitKat is on 17.9% of Droids out there (as of July 7). The fact that there are more Android models available than there are iPhones is a factor that plays a huge role in the slower adoption rate.