Links to the iOS 6 beta are going live all over the place and you can now get it through both legitimate and slightly shady ways and experience the new iOS release before its official fall launch.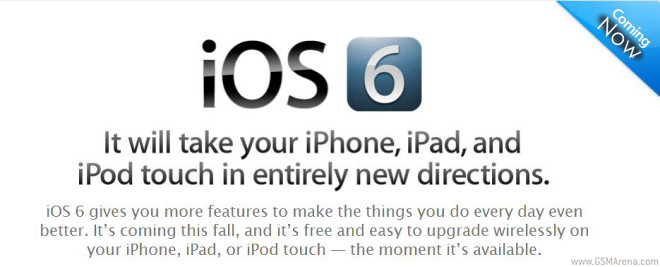 Maypalo has posted download links to the iOS 6 beta for the iPhone 4, 4S and 3GS, iPad 2 and 3 and the 4th generation iPod Touch.
Links are also available through the Apple Developer website, but you'll need a developer registration. Just like with iOS 5 beta a year ago you would need to register your UDID (unique device identifier) with a developer (for a small fee, usually under $5) in order to install the beta. By registering your device's UDID you agree that your phone will be used as a testing device.
If you want to register your phone's UDID you can check out these eBay listings, for example. You have to send the developer your UDID, which you find by connecting your device to iTunes, then clicking on it (My iPhone, etc.) and going to Summary, where the first window has a Serial Number. Click on that serial number and iTunes will display your UDID.