The launch of the Apple iPad mini 2 was delayed relative to the iPad Air launch and even with the late start, the smaller tablet still suffers from availability issues. Digitimes quotes sources who claim that the production bottlenecks responsible for the low supply have been cleared, though, and everything should be back to normal soon.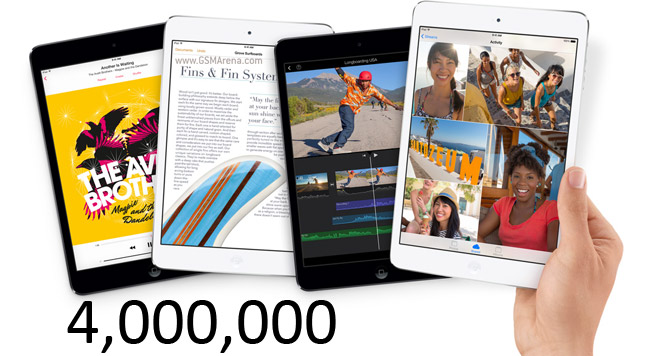 It was the new Retina display that caused Apple's headaches – the 7.9″ 1536 x 2048 pixel display is one of the defining features of the new model.
With those out of the way, Apple has increased the iPad mini 2 orders for November to 4 million units (though the sources don't say how many were originally produced per month).
The iPad mini 2 has been on sale for only a couple of weeks now, but the same sources claim that Apple has already ordered more mini 2′s than the original mini.
Of course, those are unofficial numbers that should be taken with a grain of salt – we won't have official numbers until Apple announces its quarterly financial results in January.