Today Apple unveiled the new affordable 16GB version of the iPod Touch 5 that loses the rear camera and the eyelet. The day also marked a huge milestone for the company – 100 million iPod Touch sold since the first model hit the shelves way back in 2007.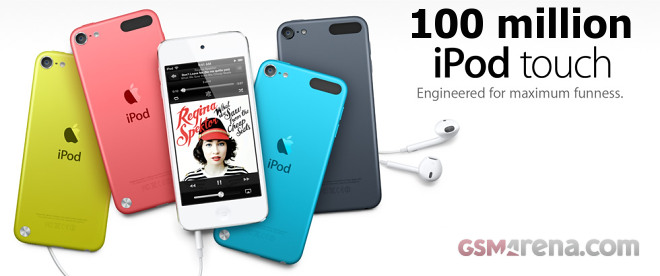 The iPod Touch was an offspring of the iPhone that tried to capitalize on the hype the first iPhone created. It hasn't quite been able to achieve the iconic status of the original iPod but its sales are still going pretty decently.
The iPod Touch managed to outlive the now almost completely deserted portable medial player market by becoming a viable alternative to portable gaming consoles and a capable tool for browsing the web. Having access to the extremely rich iTunes store, full of quality titles it might live for quite a few more years to come, too.