Apple and Samsung had another round in the Dusseldorf's Higher Regional Court that ended up badly for the Galaxy Tab 7.7.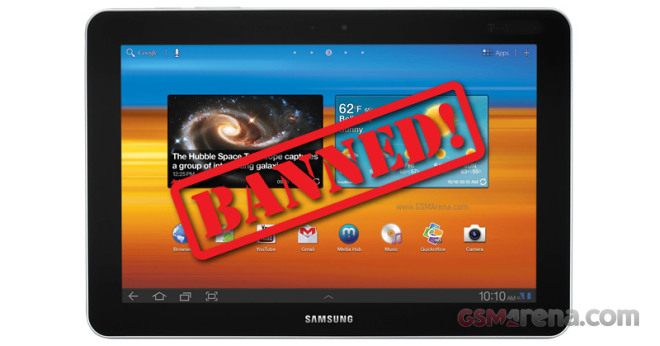 Apple scored a victory in its crusade against the Super AMOLED-packing tablet and got its sales banned across the European Union. It's up to the members of the EU to decide whether to respect this decision or not though.
Here's Samsung statement regarding the ban:
"Samsung is disappointed with the court's ruling. We will continue to take all available measures, including legal action, to protect our intellectual property rights and defend against Apple's claims to ensure our products remain available to consumers throughout the European Union."
The court also brought an end to the Galaxy Tab 10.1N case, ruling in favor of Samsung. The 10.1N slate will remain available in the EU markets.
And here is what Samsung has to say about the this decision:
"Samsung welcomes the court's ruling which confirms our position that the GALAXY Tab 10.1N does not infringe Apple's intellectual property and does not infringe laws against unfair competition. Should Apple continue to make legal claims based on such a generic design patent, design innovation and progress in the industry could be restricted."
The Apple spokesmen weren't available to comment on the decision.