Here is a nice U-turn for you in the ad wars between mobile phone makers. It's time for Apple to take a jab at other competitors.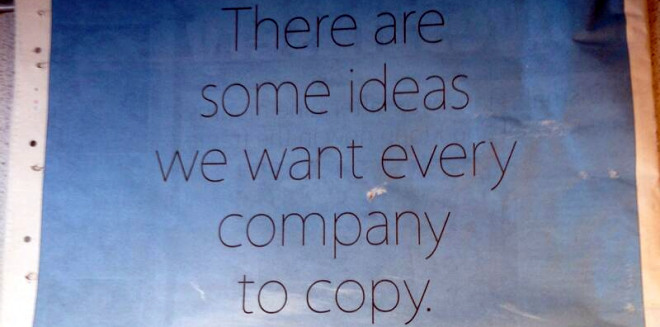 Apple's latest printed ad in various countries, part of the worldwide Apple environmental campaign devoted to Earth Day, says the Cupertino-based giant wants other companies to copy its ideas. And more specifically, the ones concerning environmental protection
It's surely is a nice poke at the competition, especially when Apple is winning the patent lawsuits whatever the fans and the competition's lawyers are hoping for. But is it this the right way to send such an important message? I'll leave the judgments for you.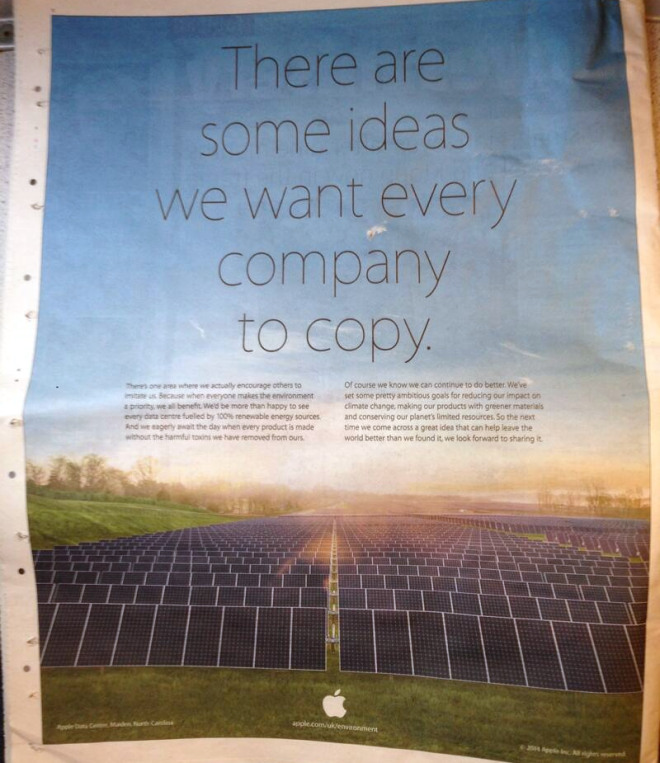 Here is the full text of the printed appeal:
"There's one area where we actually encourage others to imitate us. Because when everyone makes the environment a priority, we all benefit. We'd be more than happy to see every data centre fueled by 100% renewable energy sources. And we eagerly await the day when every product is made without the harmful toxins we have removed from ours.

Of course, we know we can continue to do better. We've set some pretty ambitious goals for reducing our impact on climate change, making our products with greener materials and conserving our planet's limited resources. So the next time we come across a great idea that can help leave the world better than we found it, we look forward to sharing it."
Apple has already taken massive environmental initiatives across the globe. Hopefully, they won't turn just expensive PR with little to none impact. And here is hoping Apple tries to improve the conditions of the Foxconn's employees too, because they might not be working under Apple's command, but they are surely the ones making all those iDevices.