Apple is adjusting the prices it's charging advertisers to use its ad program, iAd. This is the third such price cut since the program's inception in 2010.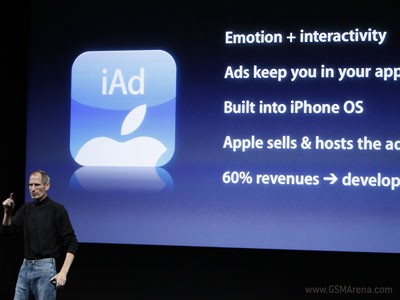 The new minimum price for an ad campaign on iOS is now $100,000, down from $500,000. That is a significant reduction from its debut price of a cool $1 million. Apple is also trying to make developers happier by increasing their ad revenue to 70% from ads running on their apps.
Also removed is the fee that the advertiser gets charged when a user clicks on one of their ads. Now, a fee is only charged for every 1,000 ad impressions.
This news comes in light of Apple appointing ex-Adobe exec Todd Teresi to lead the iAd division this past January. Teresi replaced Andy Miller, the former CEO of Quattro Wireless, the ad-network which Apple purchased in 2010 for $275 million. Undoubtedly Apple hopes to acquire a larger share of the $630 million ad market for mobile displays, of which they raked in just 15% (for reference, Google nabbed 24%).