One key bit of information, delivered at today's iPad event, is that Apple is adopting its Mac naming scheme for the iPad series. So instead of introducing the iPad 3, or the iPad HD, or whatever other name they come up with, the Cupertino guys just called it iPad. Yeap, just like the first Apple slate.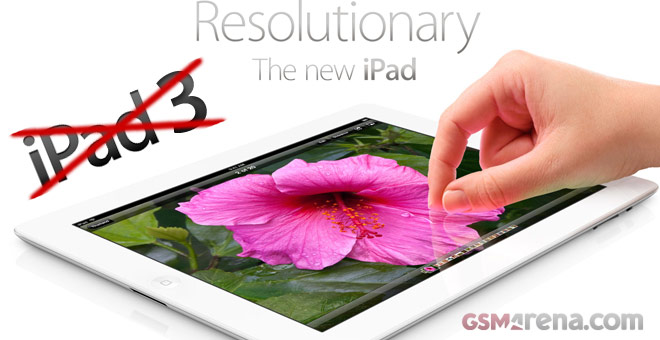 So now we have the iPad succeeding the iPad 2, which in turn came to replace the iPad. This means that the iPad 2 is hotter than the iPad, but not as hot as the iPad. Confusing right?
The idiotic naming scheme has lead Mac retailers, reviewers and customers to tell different generations of the same product apart by adding the announcement date in brackets. So you've got the MacBook Air (Early 2008) and the MacBook Air (Late 2008), the iMac (Late 2009) and the iMac (Mid 2010). Not particularly smooth, right?
And now they are going to go ahead and bring all this to the iPad and possibly the iPhone, whenever the next comes up. Except that things will be even worse here – there's only one generation of the Mac computers on sale at a time, while iPads sell two at a time, and there are three iPhones on the shelves currently.
Just thinking about it gives us goose bumps!