Two independent analyst companies just published their reports on the computer market in the US and they both show that Apple is now the third largest vendor in the country. The Cupertino-based company has now slotted in front of Toshiba and Acer in terms of units shipped.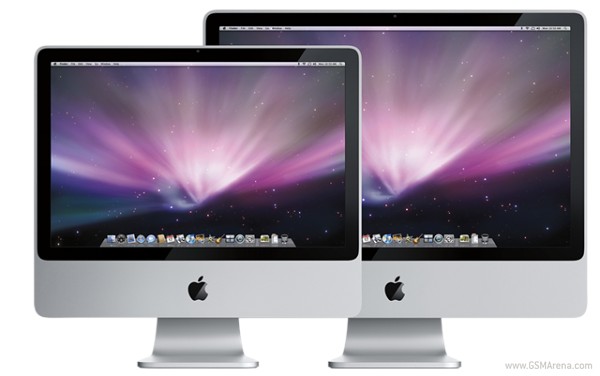 Along with Apple, Toshiba is the only other company, which has increased its sales in Q2 2011, compared to Q2 2010. The rest have all taken a step backwards, with Acer taking a particularly painful hit of 22.6% or 25.4%, depending on who you believe.
At the top HP has increased its lead over Dell, despite making less sales than in the same period of last year. The simple explanation is that Dell has done quite a lot worse, losing about a tenth of its sales.
The overall market performance is pretty uninspiring though, total sales being notably lower than those from Q2 of 2010. IDC explains that with "a combination of exuberant consumption a year ago and a tenuous economic recovery" and highlights that "the quarter marked substantial growth from 1Q11, and total shipments topped over 17.8 million".
Company

2Q11
shipments

2Q11
market share

2Q10
shipments

2Q10
market share

2Q11/2Q10
growth

HP

4,692

26.3%

4,721

25.3%

▼0.6%

Dell

3,959

22.2%

4,408

23.7%

▼10.2%

Apple

1,917

10.7%

1,408

9.0%

▲14.7%

Toshiba

1,617

9.1%

1,560

8.4%

▲3.7%

Acer

1,513

8.5%

2,028

10.9%

▼25.4%

Others

4,159

23.3%

4,243

22.8%

▼2.0%

Total

17,857

100.0%

18,632

100.0%

▼4.2%

Source: IDC, shipments in thousands




Company

2Q11
shipments

2Q11
market share

2Q10
shipments

2Q10
market share

2Q11/2Q10
growth

HP

4,553

26.9%

4,608

25.7%

▼1.2%

Dell

3,822

22.6%

4,236

23.6%

▼9.8%

Apple

1,814

10.7%

1,672

9.3%

▲8.5%

Toshiba

1,616

9.6%

1,565

8.7%

▲3.3%

Acer

1,570

9.3%

2,028

11.3%

▼22.6%

Others

3,540

20.9%

3,804

21.2%

▼6.9%

Total

16,915

100.0%

17,913

100.0%

▼5.6%

Source: Gartner, shipments in thousands