The Apple App Store is a force to be reckoned with – it is now the home of 700,000 apps. The fact was confirmed by Tim Cook himself at the iPhone 5 event, which just ended. All those apps don't feel lonely either, 90% of them are downloaded each month.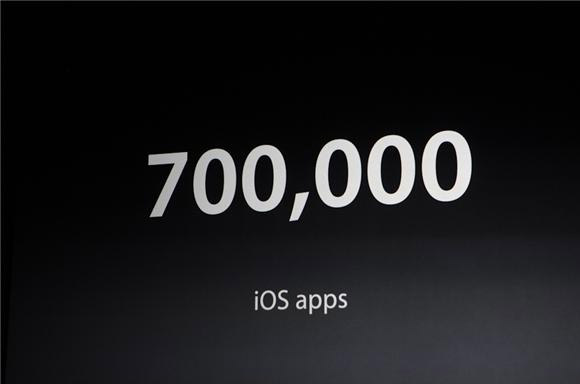 An average user has over 100 apps installed on their iDevice. "It's a revolution. It's phenomenal," says Tim Cook.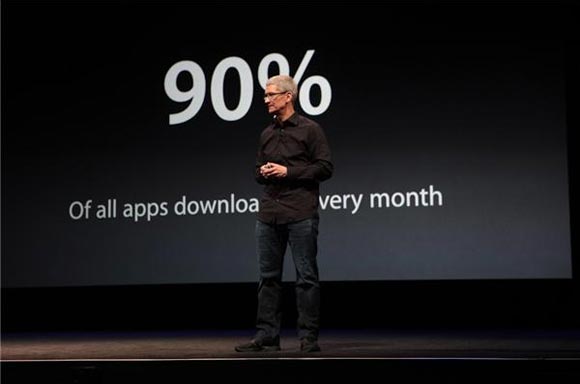 The App Store has to cater to two very different devices as far as screen size goes – the iPhone and the iPad.
The Apple tablet enjoys the company of 250,000 apps – a very good percentage of all apps.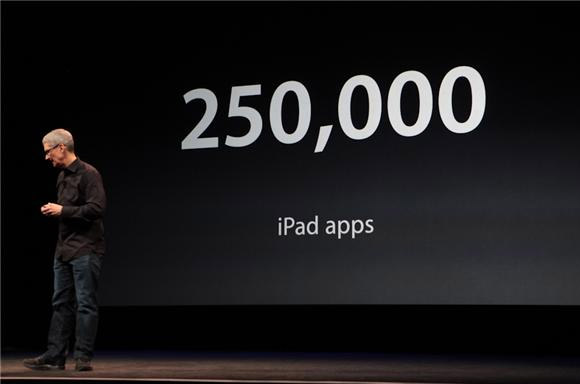 Images courtesy of CNET