Today Apple released a developer preview of their next desktop OS, dubbed Mountain Lion. Much like with the Leopard and Snow Leopard, the Mountain Lion is more of an improvement to the current Lion than a brand new OS but brings along some iOS features in an attempt to unify the Apple ecosystem across devices.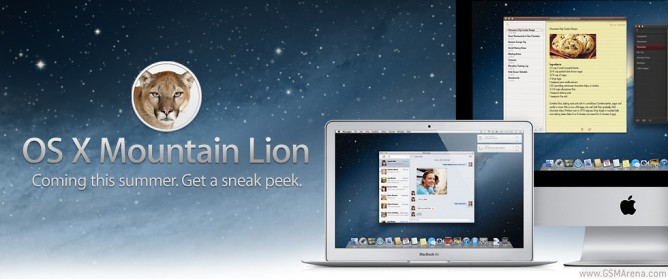 I'm going to break the new stuff up for you guys in order of importance so that you can get an idea of what's to come. The developer preview is out now and Apple expects the retail version of Mountain Lion (which should be 10.8) to be available through the Mac App Store sometime this summer, probably costing the same as Lion did – $29.99.
One would expect Apple to bring features from its more mature desktop OS to the mobile iOS but it seems they're doing the opposite bringing notable iOS features to OS X. This is actually a good thing as it brings the Mac closer to the iPhone and iPad with seamless sharing of content between the three devices and a unification of the user experience, which is the main thing Apple focus on.
If you're in the flow of iOS news this past year you've already heard of the Notification center. It unifies all the device's incoming notifications – tweets, messages, emails, app notifications and more into a single place that's easily accessible practically everywhere in iOS. Now the Notification Center has crossed over into OS X Mountain Lion. It's hidden on the right of the homescreen and can be easily swiped out via a two-finger gesture on the Mac's clickpad or a dedicated button on other Macs. Your main screen will step aside to display the Notification Center, which looks much like the one on iOS.
At first it will only work with Apple apps but the included API means that developers will be able to use the feature soon enough.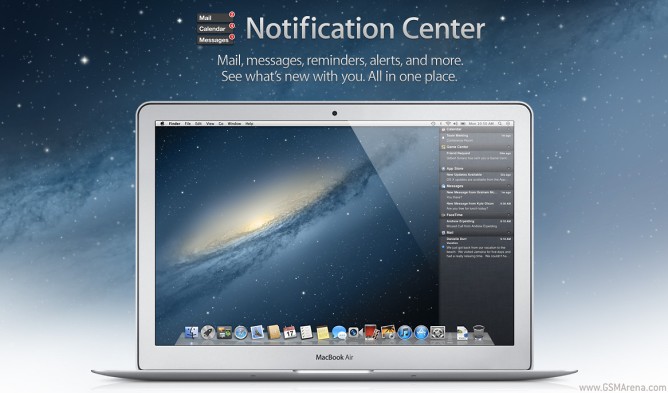 iMessage is the next major feature in Mountain Lion. It replaces the iChat and works with every Apple user with the activated feature out there. The service will only work with iMessages and SMS is a no go. Users will be able to use the iMessage for file sharing, much like on iOS currently and Facetime will be built right in for easy video chatting on demand.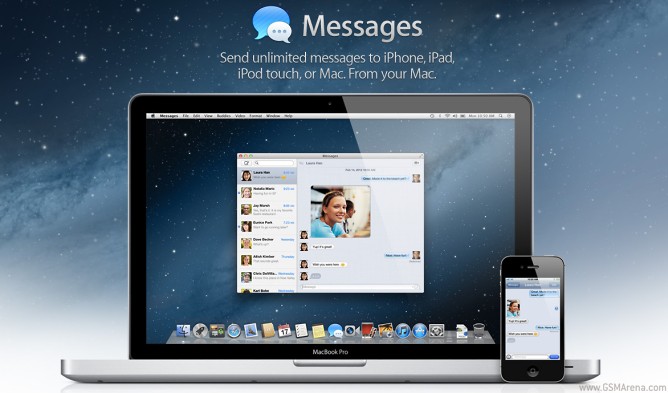 iCloud is already a part of the OS X experience but has now gotten more deep into the OS. It's right there in the first set up screen on your Mac and offers Documents in the Cloud so that you're docs are shared behind the scenes between your iOS or Mountain Lion devices that share your Apple ID.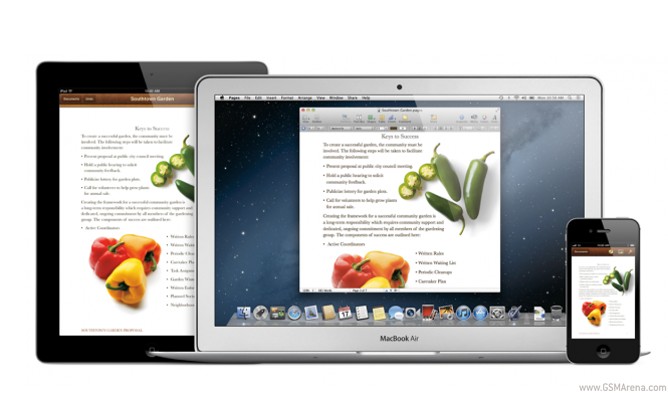 Reminders take part in OS X Mountain Lion too. They will receive their very own stand-alone app with the functionality intact. You can set up all sorts of reminders through it using its simple interface. Reminders was previously integrated into Calendar.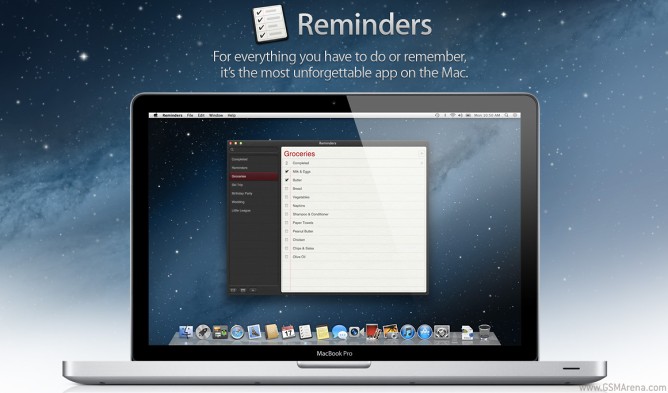 Again via a stand-alone app Apple has included Notes in Mountain Lion. Previously baked into the Mail app, Notes have been a bit hard to get to. Now, you can add pictures to your notes as well as pin them to the desktop, essentially making sticky notes.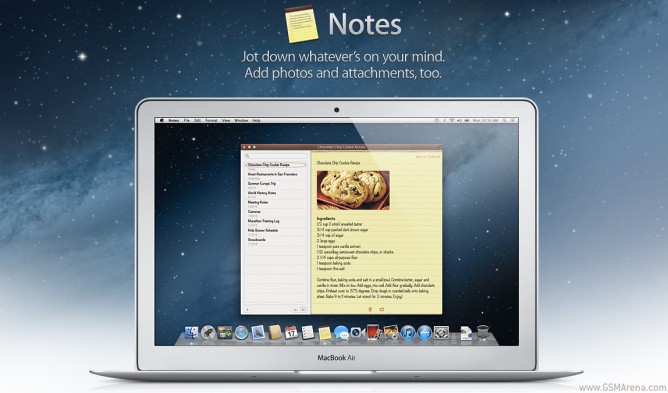 Gaming on the iPhone and iPad is a favorite feature for many (me too) and now Game Center has arrived in OS X. The cool part about Game Center on Mac is that it will enable Mac vs iPhone/iPad/iPod Touch, which in turn means that we should expect iOS games to make their way into OS X Mountain Lion, which is great as there are many worthwhile games out there.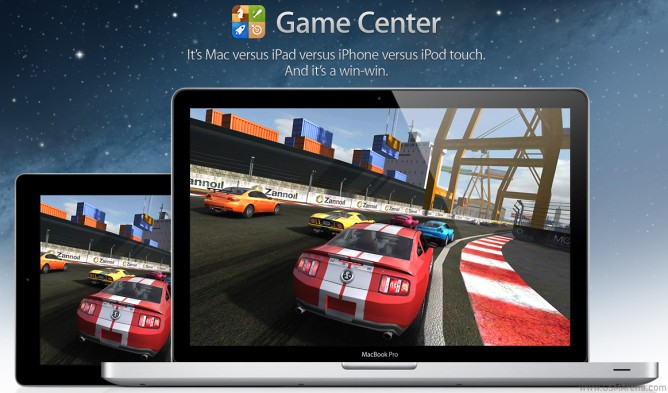 Other Mountain Lion goodies include deep Twitter integration in the OS. This means that users will be able to tweet practically anything from everywhere on their Macs.
AirPlay mirroring is added in Mountain Lion as well meaning you'll be able to share your OS X experience to iOS and not just the other way around. Gatekeeper is a security feature in Mountain Lion that let's you control easily which apps to download and from which sources in order to avoid falling pray to hackers and bloatware.
Mountain Lion has some China-specific features too, which is normal considering the potential the China market offers. Chinese input has been improved, Baidu (a popular Chinese search engine) has been integrated into Safari, while Tudou and Youk are means to upload video in China and are too available in Mountain Lion.
Safari now offers a unified URL/search bar, Launchpad has a dedicated search box for quick jumping to specific apps, a new galactic background and more.
OS X Mountain Lion is closing the gap with iOS and seems to focus on creating a unified user experience on a tightly bound ecosystem, which should facilitate users with more than one iDevice. There's no official word on specific release dates but the final version will be released through the Mac App Store sometime this summer. Specific pricing isn't available too but the update will probably cost anywhere along the lines of the current Mac OS X Lion – $29.99.