After all the hype (negative and otherwise) that the Apple iPhone 5 generated recently, it's only fitting that we hear from the other side of the table.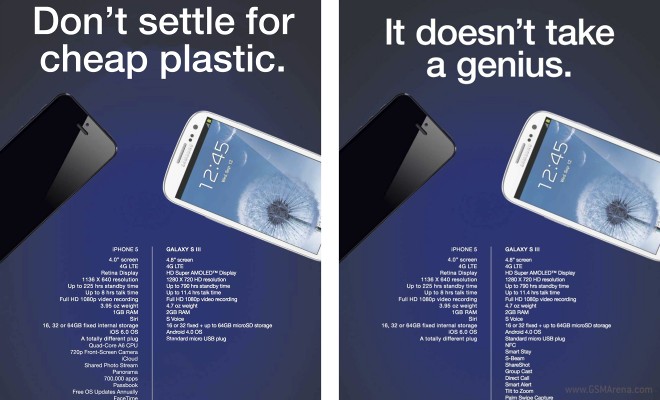 A response to the Samsung Galaxy S III comparison ad has been made by Apple fans, and Nokia fans also decided to join the party with a smear ad of their own.
It seems that some Apple fans have grown tired of all the iPhone 5 bashing, and have mocked up a response ad. Here's the original Samsung ad next to the said response.
Nokia fans have also made themselves heard with an ad of their own: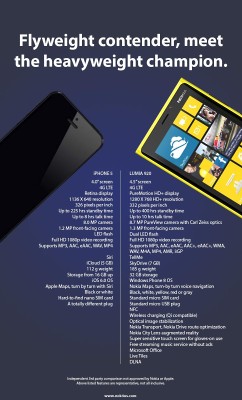 So who do you pledge your allegiance to in this battle? Let us know in the comments.
Thanks to Nour el-Sayed for sending this in!