Apple has been working on its new font – San Francisco – for a while now and we saw it debut on the Apple Watch announced last year. But soon you might be seeing it as the default font on iOS and OS X, replacing the current Helvetica Neue.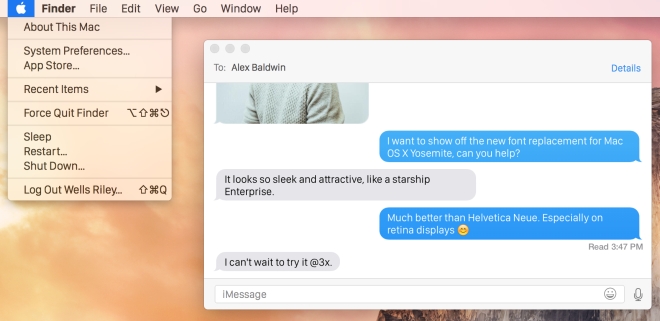 San Francisco is a heavier typeset designed to emphasise visibility, especially on smaller displays of the Apple Watch. The font also scales well to larger displays and works quite well on iOS and OS X. In comparison, many people find the current Helvetica Neue to be quite light and hard to read, especially on iOS. The switch to San Francisco is supposedly the solution to this problem.
According to the sources at 9to5Mac, Apple might introduce the new font for iOS 9 and OS X 10.11 at WWDC this year. If you look closely, you'd notice that even the hardware keyboard on the new MacBook has the text on the keys printed in San Francisco. The font is said to work great on Retina displays, although it might not look so hot on non-Retina displays, which is also an issue with the current Helvetica Neue.
WWDC is next month so we'll know then if Apple decides to switch or continues using the current typeset.