Starting last month, industry insiders close to Apple's supply chain reported on potential supply issues Apple could face regarding production of its Retina iPad Mini display panels.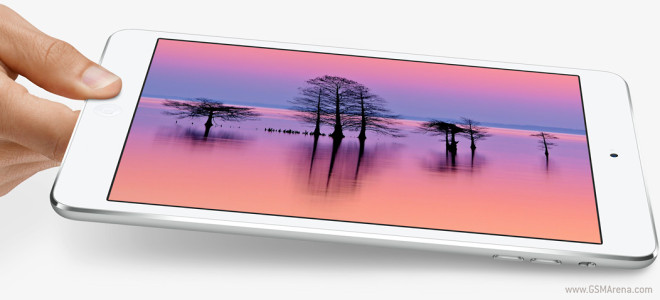 The latest report out of Korea indicates that burn-in problems with the LCD panels will result in Apple delaying its launch of the new iPad mini, and could cause Apple to reopen negotiations with Samsung in order to help complete the order of some 15 million panels.
The panels were expected by the end of this year in order to fulfill orders placed over the holiday season, with LG, Sharp, and Samsung joining forces as the primary suppliers. Negotiations with Samsung fell through, however, leaving only LG and Sharp to complete the orders.
Sharp panels use an IGZO substrate, which results in a burn-in effect on the displays not visible to the naked eye, but is nonetheless below Apple's technological standards. Sharp has allegedly failed to solve these issues native to IGZO, and have not been able to maintain a high production yield.
As it stands, Apple has two options: upgrade the display substrate to LTPS, which eliminates the burn-in problem but will raise production costs and lower production capacity, or fulfill the order with Samsung, who has been one of Apple's primary suppliers in the past, but is also one of their primary smartphone competitors.
Apple also has the third, less likely option of lowering their technological standards, but that could lower significantly lower their customer perception if it results in flawed devices, or even worse, a recall. Either way, Apple is set to face severe production shortages if it chooses to switch suppliers to Samsung.