You know we have reached peak political correctness when people start demanding 'racially diverse' emoji. But Apple seems to care about that sort of thing, so in the latest beta of iOS and OS X, you will notice that there is a new set of emoji, with a more racially diverse color palette.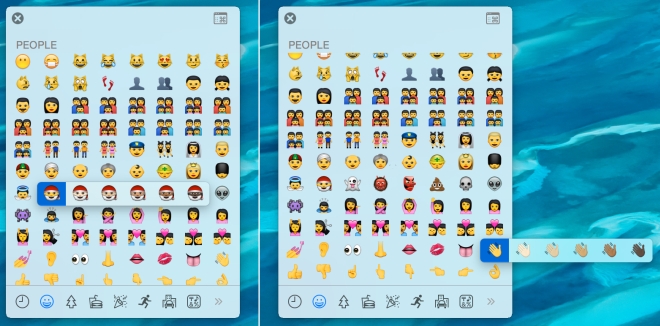 Now, when you press and hold on any of the human faces in the People section of the emoji picker, you will get a popup with additional skin tones, six of them to be precise, from black to a rather absurd bright yellow, which seems more racist than racially diverse.
Other than that, Apple has also updated some of the other emoji, such as the phone emoji that have been showing the first generation black iPhone since ages, to the more modern white iPhone 6, along with a new iMac emoji that replaces the older desktop computer one. There is also a new Apple Watch emoji that replaces the traditional watch emoji.
The new emoji set is only available in the new iOS 8.3 beta 2 and OS X 10.10.3 pre-release update for now but will be available to everyone when these updates hit stable version.