Apple will be acquiring the Swell Radio service, according to the sources at Recode. The deal is worth $30 million and the app will shut down this week as part of it.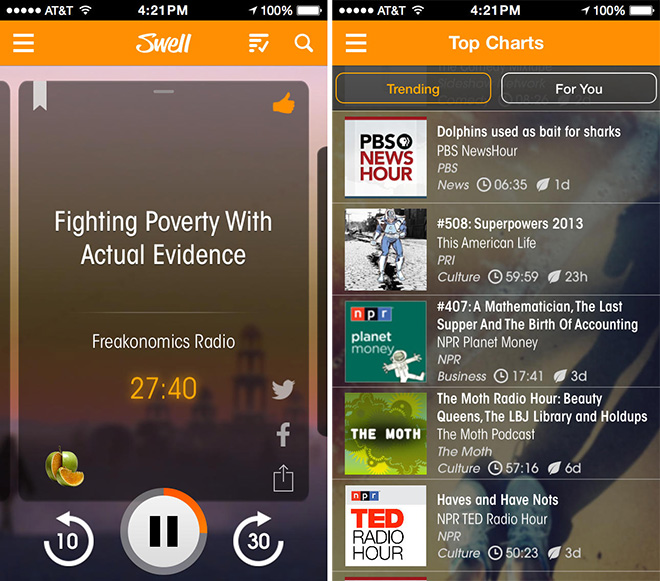 Swell Radio is a news and podcast streaming service. It takes content from sources such as iTunes, NPR, ABC, ESPN, BBC, CBC, TED and more and turns them into personalized streaming radio playlists based on your listening preferences.
This is the second major audio related acquisition by Apple in recent times, following the Beats Audio purchase for $3 billion a few months back. Apple is seemingly working on improving its own iTunes Radio and Podcasts services, neither of which are currently very popular.