It is unclear yet if the new home-brewed Apple CPU will bring the revolutionary performance they promise, but rumors that it isn't as much of an Apple home-brewed technology as it is made to be already started flooding the web.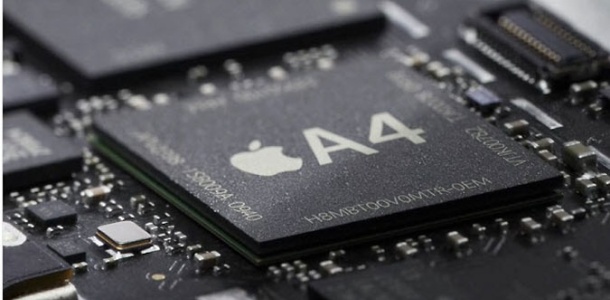 At the end it might turn the Apple A4 is nothing else but a system-on-a-chip with embedded ARM Cortex A9 dual-core processor.

The Cortex A9 1GHz CPU is the same as on the NVIDIA Tegra 2 platforms. It's supposed that the ARM processor is accompanied by a Mali 50-series GPU and a memory controller.
What's the Apple achievement here you may ask? If this rumor turns out to be the true, Apple only managed to pull the CPU, the GPU and the memory controller into a single silicone chip. That's it. Similar to my favorite Apple insignia – "Designed by Apple in California. Assembled in China." – the Apple A4 chip might be inscribed with "Designed by ARM. Assembled by Apple".