There have been murmurs about the power of NVIDIA's K1 mobile chip processor, but unfortunately this formidable CPU is still a ways away from coming to market.

However, the AnTuTu Benchmark team has been able to benchmark the K1 on a Tegra Note Tablet prototype. Hit the jump to see the results.
Specs wise the Tegra Note tablet that was tested, the P1761, has 2GB RAM, 16GB ROM, Android 4.4.2, and the Tegra K1 processor clocked at 2.1GHz.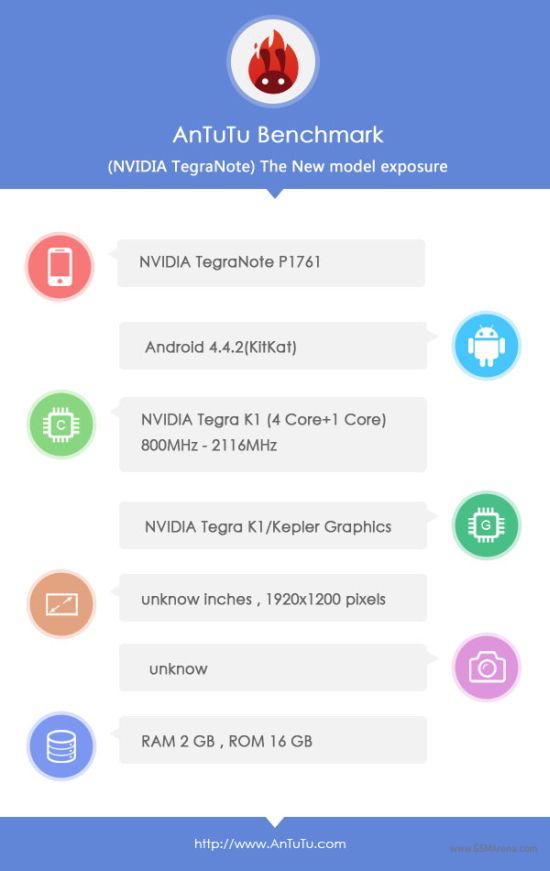 The results aren't astounding, however, it should be noted that the K1, when it hits the market will be clocked at 2.3GHz; the test unit was only set at 2.1GHz.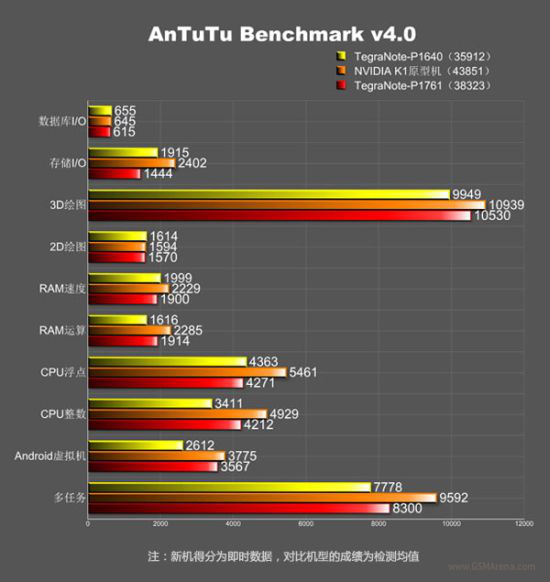 Also, the prototype model wasn't designed to be a benchmark hero either, it was created purely to showcase the graphical prowess of the K1. Again, these numbers aren't the highest, but since the chip is constantly being worked on and tweaked, future benchmark results should yield better scores.