GSMArena.com has a current rankings page that sorts phones by the daily interest in them from our readers. We use that to keep our finger on the pulse of what's popular, but it can be useful to our readers too. But the daily rankings shift quickly as a new popular phone is launched and at the same time slowly as old popular phones take quite a while to go down the ladder.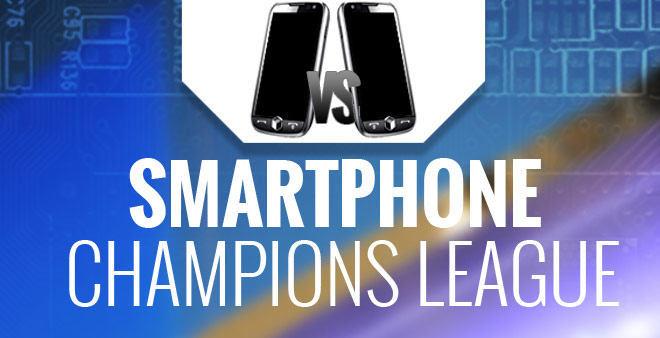 This is why we decided to launch the Smartphone Champions League – a knockout tournament to determine which phone you, our beloved readers, like the best. It's strictly a popularity thing – we haven't selected phones based on features, value-for-money or anything like that.
The winner will bring some satisfaction to its owners, but it's not just a feel-good victory either. If you get a popular phone, you get some not so obvious perks to go with it – it's easier to use certain non-standard features if your friends have the same phone, you get support more easily, either from friends or from the Internet, more attention from developers and more news coverage too.
The rules are simple – each round pairs of phones go head to head, you vote for your favorite and the winner goes on to the next stage. We picked to top 16 phones and the 16 phones that follow them (ranked solely by popularity) and paired phones from each group against phones from the other group. The pairings are mostly random though we did make an effort to seed the top 16 phones in tournament to ensure the most interesting matches will come in at the latter stages. This should make things more fun to watch as the tournament unfolds.
For the first round we'll be posting four pairs at once and for each post you'll have a couple of days to vote on. Then another four will be posted until the round is complete. You can see the bracket for the tournament below (click for full size).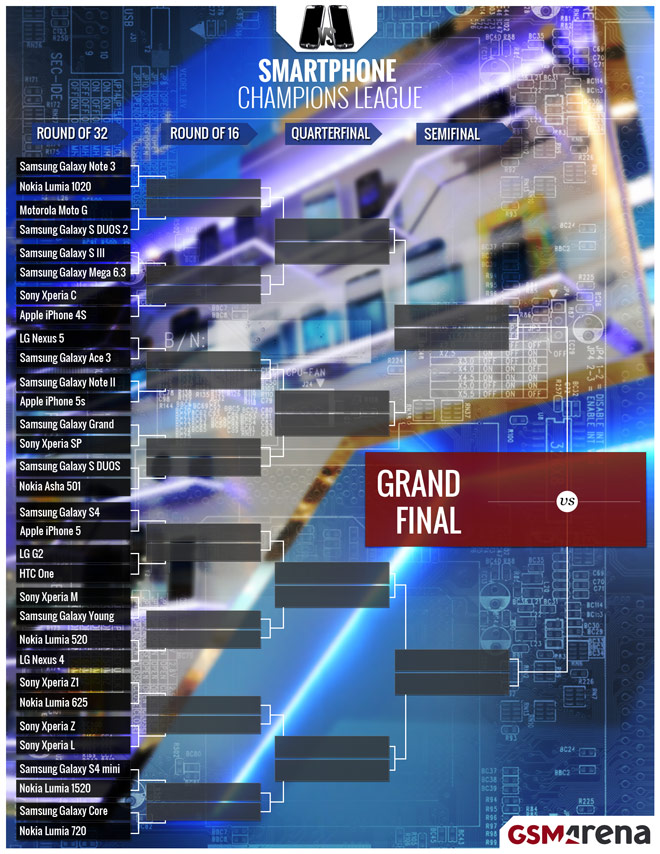 You'll notice the Nokia Asha 501 is the only phone outside the iOS – Android – Windows Phone Top 3. Nokia also participates with low-, mid- and high-end Windows Phone handsets. Apple is the company to enjoy the best relative representation – all its currently available smartphones are highly popular. Samsung and Sony both have plenty of contestants in the ring, while LG, Motorola and HTC have only one or two chances to win the title. Maybe one is all they need.