It's finally here, fellas – the promised update to the game that has become a synonym for mobile gaming has just hit the App Store. It's only available for the iPad version so far but the iPhone, and most probably other platforms, should follow soon.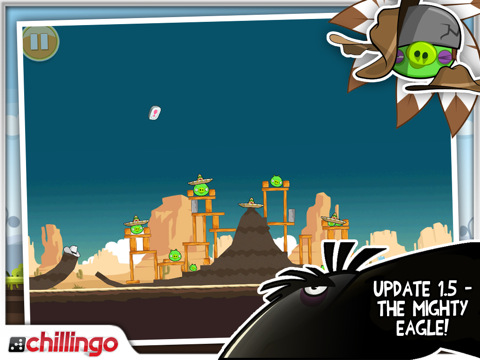 The update brings 15 new levels and the new Mighty Eagle character that gives you a free pass through any level as long as you are willing to shell out a dollar. The Mighty Eagle will recharge over time so you won't need to purchase it every time you use it (phew!). As we learned just recently there will also be a free mini-game involving the omnipresent bird.
While I hope that the mini-game is funny and appreciate the new levels as much as the next I can't quite get it how is it cool to pay 1 dollar just to cheat on a game. There are plenty of online video tutorials and if those can't help you – well maybe this just isn't the game for you. On the other hand it doesn't hurt having it as an option so I should probably stop with the moaning and get down to playing.