The Angry Birds universe will undergo another expansion at the end of the year. After a small teaser on the E3 in June, Rovio has finally spoken on the matter.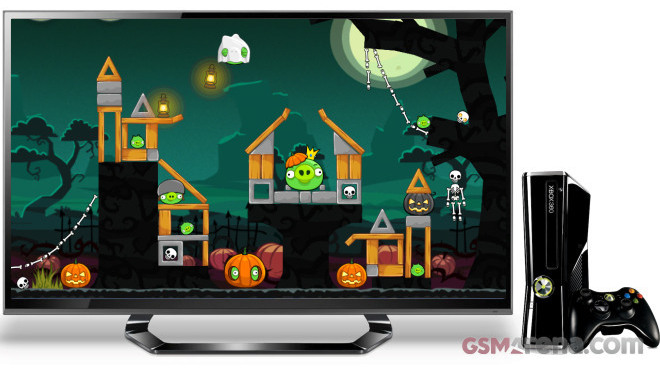 New Angry Birds versions that are being "built from the ground up" will hit the Xbox 360, PlayStation 3 and Nintendo 3DS in the holiday season.
The game will be distributed physically on discs (Xbox 360, PlayStation 3) and a 3DS cartridge. There is no info on the pricing just yet.
The console Angry Birds offerings will include the original Angry Birds game, Angry Birds Seasons and Angry Birds Rio. It is yet unknown if the game will pack all the levels available on iOS and Android.
The fact that Rovio rebuilt the game from scratch for the consoles allowed the devs to include animated backgrounds, new and better effects, HD (and probably Full HD) resolution support, etc. MS Kinect, PS3 Move and 3DS StreetPass support is going to be included as well.
There will be new leaderboard and achievements system as well as individual score charts for each level.
Angry Birds for consoles is coming this holiday season.