The popular Star Wars take on Angry Birds has been updated to include a new planet which includes 20 additional levels.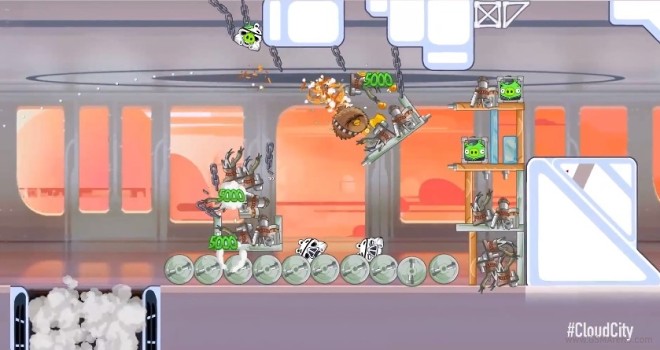 The update also includes new steam-based gameplay mechanics for even more bird-flicking fun.
Rovio has released a quick video showing off the highlights of the new Cloud City. Check it out:
You can also unlock some secret Boba Fett missions by finding the 5 rocket packs hidden across the levels. Happy hunting!