After teasing it for over a month, Rovio has finally released Angry Birds Star Wars. The game is available for download on iOS, Android and OS X and although a Windows Phone and Windows 8 versions are promised neither are currently available for download. [Update: Now available for Windows Phone 8]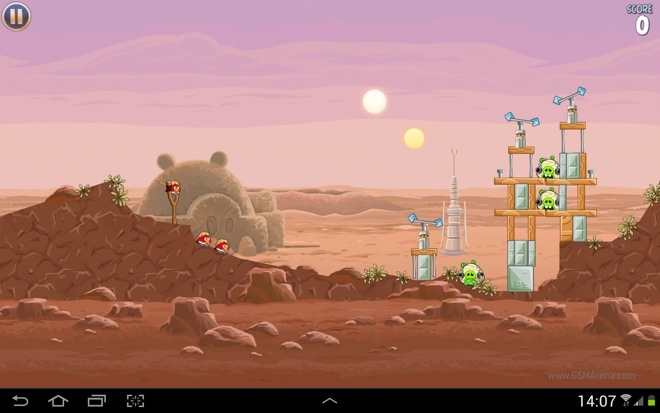 The game is priced at $0.99 on iOS for the iPhone version and $2.99 for the iPad version. Meanwhile, Android has two versions, one that is free but comes with ads and another 'HD' version, which despite the name looks identical to the standard version but costs $2.99 and does not include ads. The OS X version costs $4.99.
After playing it for a few minutes prior to writing this article, the game seems very similar to the standard Angry Birds, which means not all that exciting. Of course, I plan to play further and hopefully it gets better. You can expect a full review later this week.
iOS: iPhone • iPad
Android: Standard • HD
OS X
Windows Phone 8