At first Rovio's CMO said that Angry Birds Space will not be coming to Windows Phone. Not long after that (presumably after Microsoft made some calls), Rovio's CEO said that a Windows Phone version of Angry Birds Space is in the works.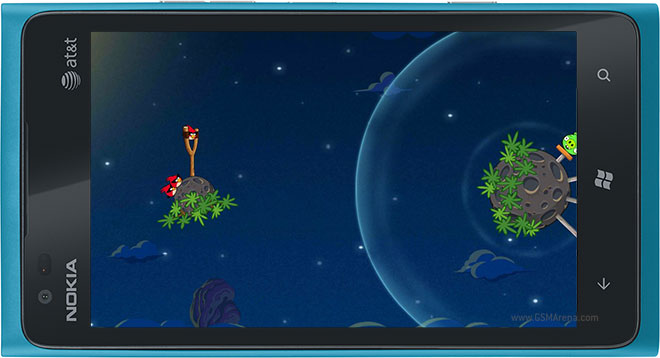 Now Nokia has officially confirmed at CTIA that Rovio will be releasing Angry Birds Space for Windows Phone. Nokia will be partnering with Rovio to get the game on their Lumia phones (which just might get the game before other Window Phone customers) and to bring future Rovio titles to Windows Phone as soon as possible.
Speaking on the matter, Rovio's CEO Mikael Hed said,
"Nokia is one of our longest-standing partners, and Windows Phone and Lumia are of strategic importance to Rovio. We are very committed to bring our games to Lumia devices, and are looking forward to delighting our fans on the Windows Phone platform."
Unfortunately, no dates have been given as to when exactly the game will arrive. Although it is good news that they will finally be launching the game on Windows Phone, it is still sad that it will be arriving probably after the rest of the world has finished playing it several times over. And that includes the BlackBerry PlayBook customers.