South HAMerica is the latest update to Rovio's Angry Birds Seasons game, which is updated every now and then for a festival or season specific level pack. The South HAMerica update is odd, in that it doesn't directly relate to any season or festival, and other than some vague reference to the football matches being held in Brazil isn't as topical as the previous updates.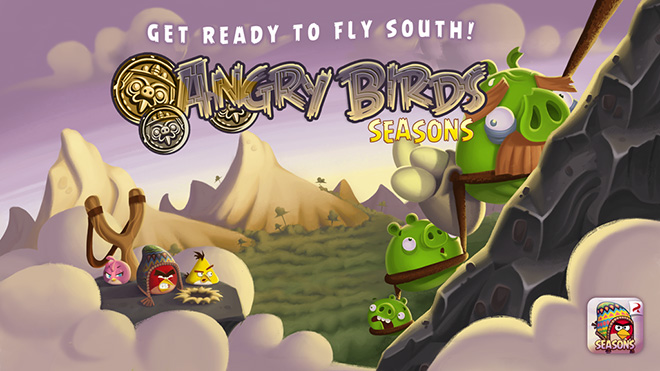 As usual, you get a pack of couple dozen levels. We haven't played the regular Angry Birds in a while so we decided to give this a try.
Gameplay
I honestly don't remember the last time I played the classic Angry Birds game, with the bird flinging action having become thoroughly tiring after about the nine millionth game. Also, the whole over the top marketing with action figures, clothes, accessories, soft drinks and even theme parks with Angry Birds branding sort of made you want to hate the game and the company.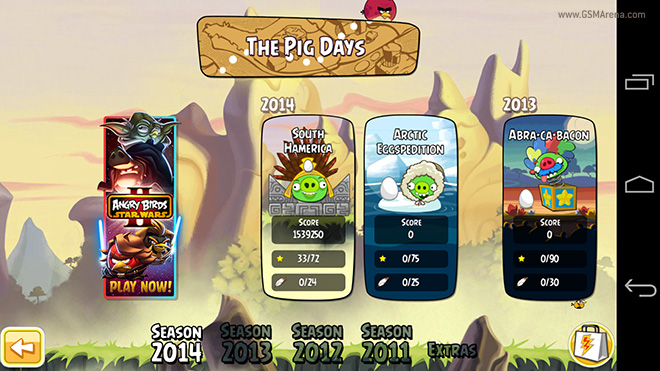 I didn't come with huge expectations with this game and wasn't disappointed. This is essentially still the same basic game as the last time I played it. All the birds are same as before and have the same abilities. There are different levels, as usual, 24 of them, with three special levels that are unlocked when you hit the golden egg in some of the other levels.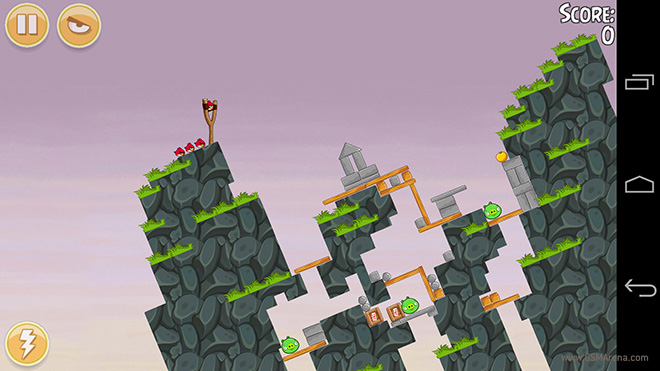 Maybe because I haven't played this for a while but I had some fun while playing the South HAMerica update and I almost managed to go through all the new levels before stopping. The game still has the traditional Angry Bird caveats though: there is no indication as to what score you need to get all three stars, which is something of a bother if you want to get all three stars in every level.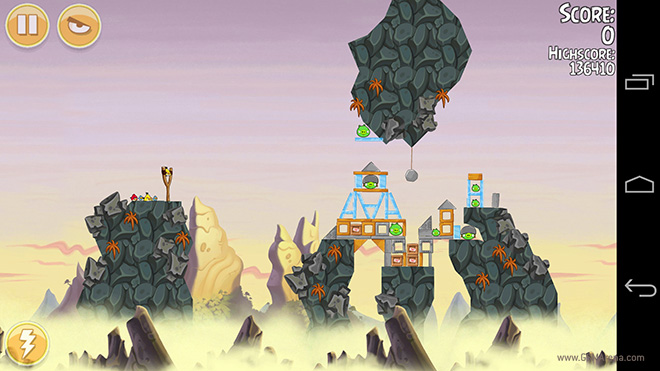 The game is still fairly unplayable on smartphones, even ones with a 5-inch display. You can either zoom out completely so you can see the entire level and then squint because everything becomes tiny or you can zoom in and see half the level at any given point. It's still best played on a tablet. I really wish they added a restart button on the main screen instead of putting it on the menu, considering how often you have to restart when you mess up a launch. Lastly, the red and pink birds are still fairly useless.
Graphics and Sound
Angry Birds Seasons looks and sounds identical to what you may remember from the last time you played the game. I kinda wish they updated the sounds for the birds or the pigs by now. The pigs especially sound annoying as they grunt away while you are tossing birds around. The sound effects for the rolling boulders and explosions are also starting to get old now.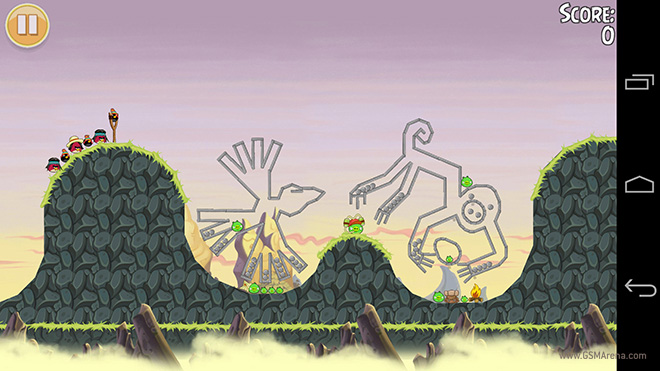 One minor annoyance is that the game does not go fullscreen on KitKat devices and still shows the navigation controls on the side, as seen above. Rovio managed to do that in Angry Birds Epic so I'm not sure why they couldn't fix it in this latest update.
Verdict
If for some reason you are still Angry Birds fan, you will like this update. The game is free on Android so you can just give it a try if you want and don't have much to lose. On iOS, it costs $1 and $3 respectively for iPhone and the iPad. You do get an insane number of levels for the money but that's only a good thing if you're still into Angry Birds. If you already purchased the game you'll obviously get this for free but I wouldn't recommend buying the game just for this update.
Rating: 6/10
Pros: More levels to play, great if you still enjoy the gameplay
Cons: Same old, same old
Download: Android (Free) • iPhone ($0.99) • iPad ($2.99)
This game was reviewed on a Nexus 5.