After teasing the game a few months back and doing a soft launch in New Zealand, Rovio finally launched Angry Birds Go! internationally across all major mobile platforms. Angry Birds Go! is the first 3D Angry Birds game and features go-kart racing along the lines of Mario Kart and Sonic Racing.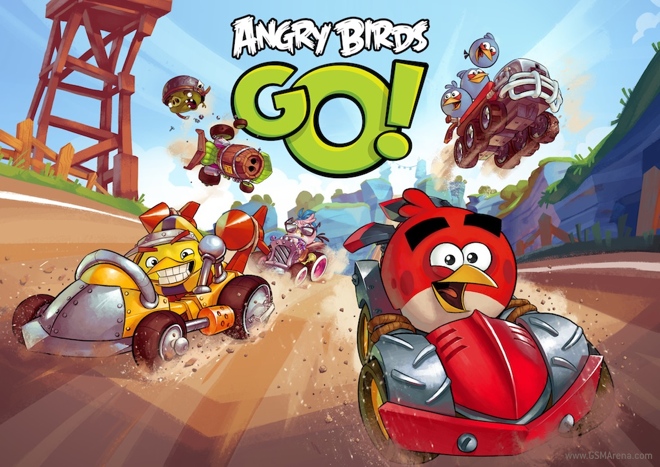 Rovio certainly has a popular franchise on its hands. Let's see if it can successfully shoehorn it in a completely different genre the way Nintendo and SEGA did.
Title

Angry Birds Go!

Developer

Rovio Entertainment Ltd

Platform

iOS

Android

Windows Phone 8

Release Date


December 11, 2013

Content rating


4+

Low Maturity

N/A

Size

97.7MB

168MB

98MB

Price

Free
Gameplay
in Angry Birds Go!, you race around a track in a makeshift cart against other birds and pigs from the Angry Birds universe in various race types. When you start a game, you get to choose a cart and each has different starting advantage, either in speed, acceleration, handling or strength and you can upgrade the carts further later on.
Once you choose the kart, you start racing. The race begins by catapulting the kart from a giant slingshot and you have to time the release just right to jump ahead of your rivals. If you release too early or too soon your kart skids and you end up behind your rivals.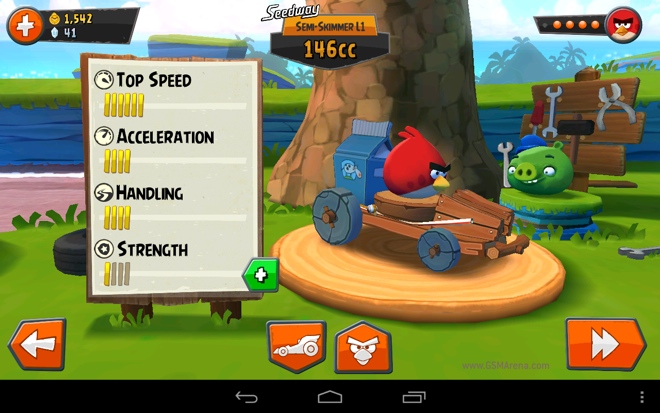 The tracks are all quite basic and also very short. As you go around, you have to collect coins and the occasional diamonds. The coins help you upgrade your kart or purchase new ones. The diamonds are used for something else, which I'll talk about later. As you win races, you unlock more ones, each of which has a particular engine capacity limit. If your kart does not fit the minimum engine capacity you'll compulsorily have to upgrade it. You also unlock more birds as you beat them in races, which you can then use to race.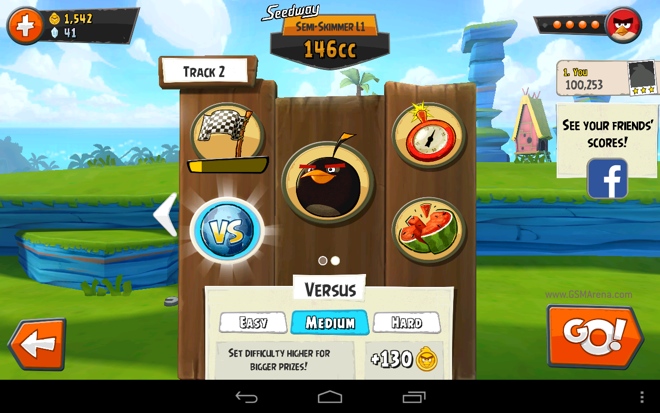 Angry Birds Go! has this concept of your birds getting 'tired'. Basically, each bird can be used five times (this includes the times when you restart a race), after which the bird gets tired and you'll either have to switch to another bird if you have one unlocked or wait a few minutes till the bird is ready. Another option is to use the aforementioned diamonds to instantly use the bird again. Don't have enough diamonds? Pay real money and buy some.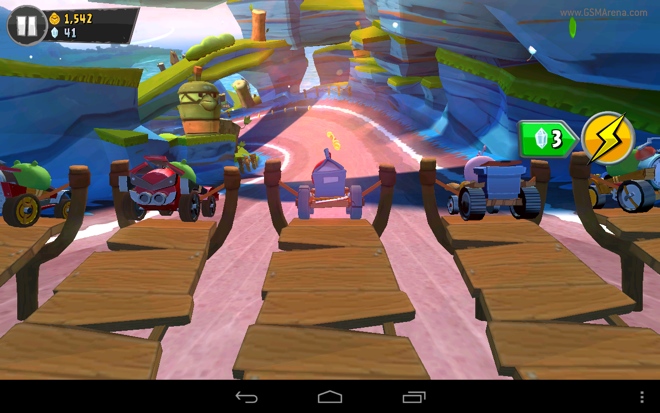 This is pretty much all that is wrong with mobile games these days. It almost makes me miss the times when the worst thing about a free game was having ads that you had to pay to remove. Now you have these free games with more advertising than an average radio show and packed to the gills with IAPs. There will be a time when you won't even be able to pause the game without paying.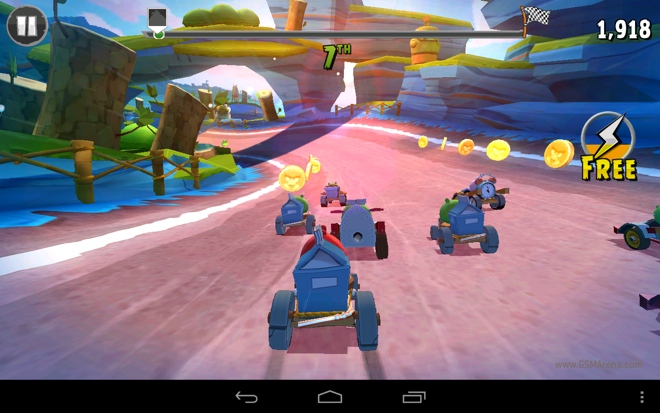 Honestly, I spent about an hour or so playing Angry Birds Go!. After I was told for the fourth time that I can't play the game because my darned bird was "tired" and that I had to spend money to play I quit the game for good. It doesn't help that the game is also enormously boring. The races are dull as they can be and even without the IAP I would have had a hard time getting too far into the game.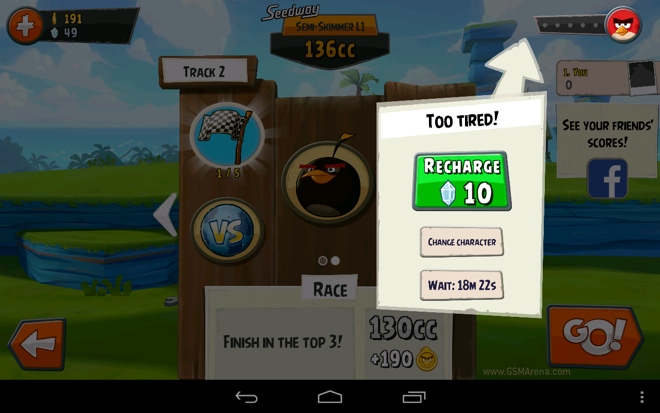 I also have another problem with the game. There was a time when Angry Birds Go!'s juvenile animation style and music would have been cute but it's just grating now. Granted, the developers were probably targeting children with this game but there are ways to make games appeal to kids without making it look puerile and Rovio clearly doesn't know how. As for anyone who is above six years of age, this game will have a hard time pleasing.
Graphics and Sound
Visually, Angry Birds Go! is utterly lackluster. The 3D models for the birds and the karts are blocky and generally unimpressive. I've seen 2D games that looked better than this. The sound, as mentioned before, is filled with cheesy music and effects that just makes you want to hit the mute button.
Verdict
Angry Birds Go! is a spectacularly mediocre installment in a series that despite its repetitiveness has been generally quite entertaining. The game bores you with dull races and positively insults you with its in-your-face IAP system. Only good thing about it is that it's free, so the only thing you'll be wasting is your time.
Rating: 4/10
Pros: It's free
Cons: Boring, IAP system renders it unplayable at times, mediocre visuals and cheesy sound
Download: iOS • Android • Windows Phone 8
This game was reviewed on a XOLO Play Tegra Note.