Rovio has unleashed a new bird and a whole new level board for the Android version of the Angry Birds. The fourth level package is the same as the latest one on the iPhone – it's called The Big Setup and offers 45 new levels and a few golden eggs.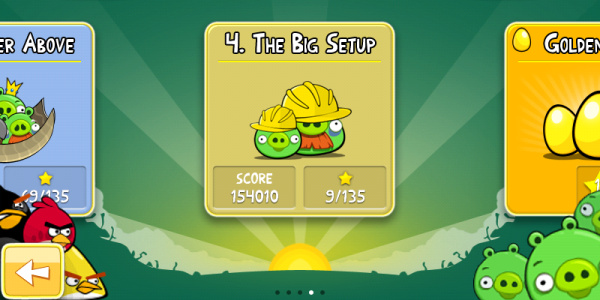 There is a new bird too – the big red one, which has no special power but to smash everything on its way.
With this update the Android version of Angry Birds catches up with the iOS one, so I guess in the future renewals should be released almost simultaneously.
You can update your Birds from the Market right now.