The latest installment in the popular Angry Birds franchise has just been released for Android, iOS, and Windows Phone devices: Angry Birds Epic.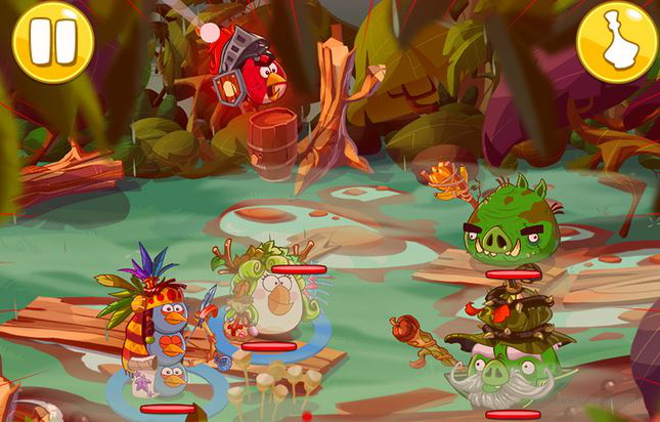 But if you think this is your typical Angry Birds game, then think again. Epic is actually a tun-based RPG, yes, you read that correctly.
The plot delves into the longtime feud between the birds and the pigs, which all began when, you guessed it, the filthy swine burgled eggs from their avian rivals. A band of birds flock together on a journey to get their eggs back and make the pigs pay for their misdeeds.
Like pretty much any RPG out there, each bird in the party comes with their own strengths and weaknesses. Some birds do better against certain enemies, and vice versa. You'll be able to upgrade your heroes abilities and armor as the game progresses.The animation style has certainly received an upgrade from the previous games, and looks like it could be an interesting departure from the rest of the series.
You can get in on the action by heading over to the App Store, Windows Phone Store, or Google Play Store and downloading the free app. Do expect in-app purchases in the game, so think twice before you hand your phone or tablet over to a click-happy child.
Is this something that you'll want to play on your mobile device? Or do you think that the Angry Birds franchise should stick to their tried and true formula? Have you played the game? Let us know your initial impressions in the comments!