Google and Australian telecommunications company Telstra have joined forces to launch the world's first store dedicated to Android. Called the Androidland, it's not just a place to buy Android devices but also where you can experience all the different features in the OS and just enjoy yourself.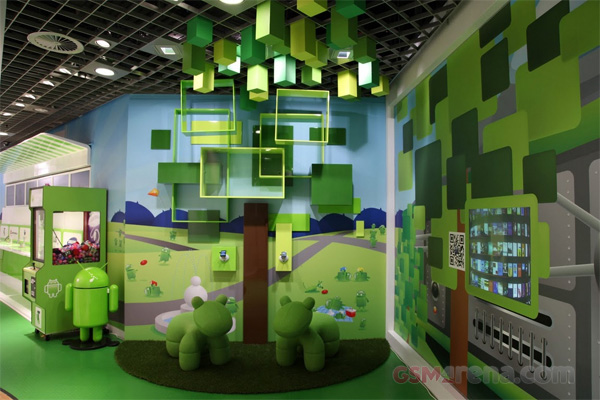 There is a lot to do in this Android-themed store, decked in the traditional Android green color. You can play Angry Birds on a giant touchscreen display, Androidify yourself or check out the world on a massive display using Google Earth. They have even gone as far as to have a gingerbread scent in the store and a grass scent where there is grass. And then of course, you have handsets from all the major manufacturers, which you can try out for yourself.
This store is one of a kind and can be found on 246 Bourke Street in Melbourne, Australia but if this one is a success Google may want to invest in more of these around the world.