Google has released the Android Wear application on the Play Store. Although there is not much you can do with it right now, the app will become useful once those who ordered their Android Wear devices start receiving their orders next week.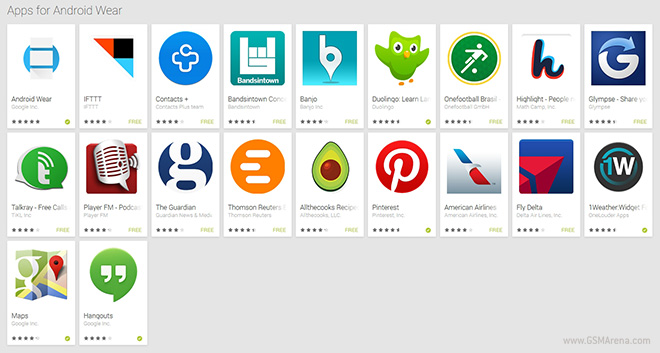 Google has also added a new section in the Play Store for Android Wear applications. Note, that these are not exactly separate apps that will run on your watch but your usual apps meant for your phone or tablet but now with Android Wear support to push relevant information on to the device.
For now, the list is not particularly long but it's good to see even this many developers get on board this early with Android Wear. I'm sure as more developers get their hands on Android Wear devices we'll start seeing more apps optimized for them.
The Android Wear section is rolling out on the Play Store so if you don't see it yet in the app you can click the link below to go there directly.