At today's "breakfast with Sundar Pichai" event, Google announced that its mobile operating platform – Android now powers 70 million tablets across the globe.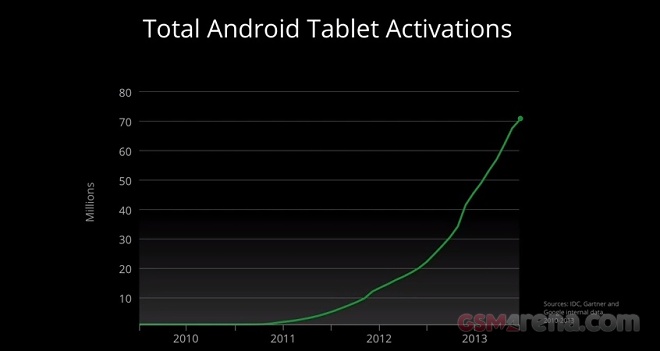 Google also claims that the market share of Android tablets is close to 50%, with "almost one in two tablets sold worldwide" in the first half of this year running on its mobile platform. Google's own Nexus 7 has played a big part in the growth of the platform on tablets as it accounts to 10 % of all Android tablets sold since its launch, according to the Android head Sundar Pichai.
Google also revealed that the ASUS-built Nexus 7 is the most popular tablet in Japan and resulted in 45% of the overall tablets sold in the land of rising sun.