Sony introduced its new Walkman Z line of Android-running PMPs at the IFA last week, but back then they gave us very little information about it. Well, now we have the complete specs sheet, the estimated release date and the pricing information, so the puzzle is almost complete.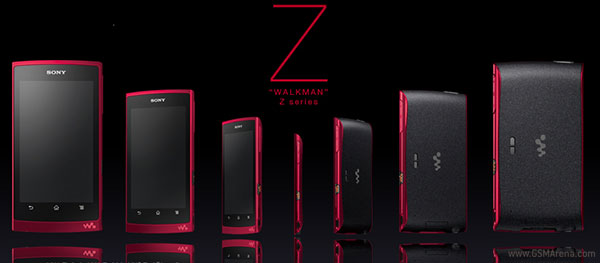 The 4.3″ Sony Walkman Z will start spraying its Gingerbread magic across Japan from December 10th. It will come in three versions with regard to available onboard storage – 16GB, 32GB and 64GB, which will be priced at ¥28,000 (~$360), ¥33,000(~$430), and ¥43,000(~$560), respectively.
For that cash you are getting an impressive connectivity set, including DLNA, Micro-HDMI, Wi-Fi, Bluetooth, and FM radio are all included and the Tegra 2 platform to do the math. There's 512MB of RAM on board, so heavy multi-taskers shouldn't feel too limited.
Unfortunately, Sony hasn't revealed its plans about bringing the cool-looking Walkman Z outside Japan just yet. Still, we feel positive that it will hit markets in Europe and America eventually.