Google has brought a key update to the Android Market website, making it compatible with all devices that have the app installed. That means that from now on you can push apps to your Nook Color, Kindle Fire or whatever other smartphone and tablet with side-loaded Android Market you have.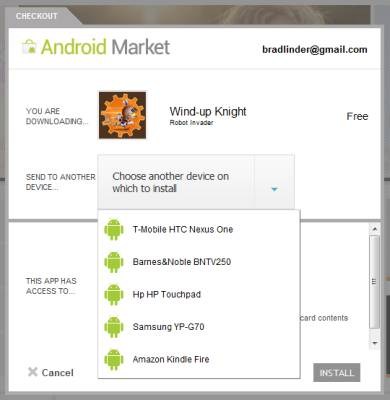 The move falls nicely in line with the Android open nature and, in fact, one can't help but wonder what took them so long. But anyway, the support is all there now and it looks like a win-win move for Google.
With the extended support it will be easier for a larger audience to access the apps from the Android Market – a move which should increase the number of installations. And bringing as many apps as possible to a large number of people is what developers seem to be aiming for.