Google has released a newer version of the Android Market app. v3.3.11 is currently rolling out to devices and should be available for download soon on your device.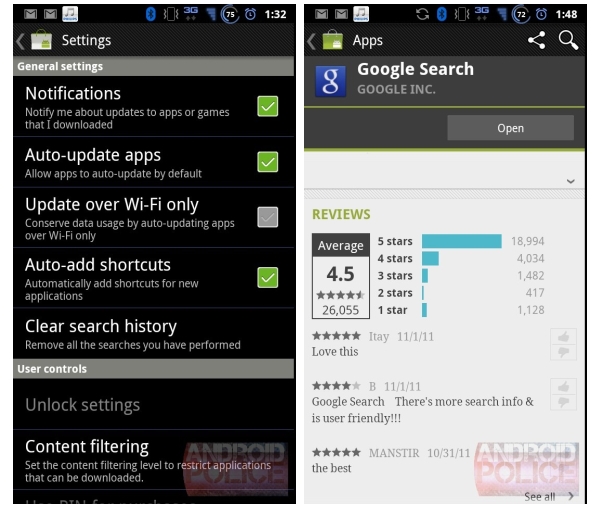 Among the list of changes is the ability to auto-update all the apps. Initially, you had to manually go to every app on the Market and select the auto-update option. Now the phone will update the apps in the background whenever a new update comes out.
Another new feature is the ability to restrict auto app updates only over Wi-Fi, so even if you have auto-update enabled, you don't have to worry about large apps getting downloaded in the background and consuming expensive data.
Third major feature is the ability to automatically put an icon for the app on the homescreen once it finishes downloading, something that Honeycomb could already do.
Apart from these there are minor changes to the UI, such as a smaller font, new icon, rating chart on app pages and a microphone button in search menu for voice search.
You can download the app from the source link below.