Google has started rolling out the latest 3.4.4 update to the Android Market app, which should automatically get downloaded on your Android device, if it hasn't already.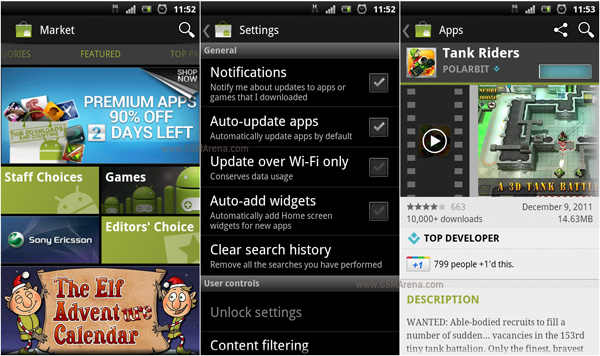 The big change being reported here is improved user interface speed. This might not be immediately noticeable on faster phones but slower phones are sure to benefit greatly from it. It also renames the 'Auto-add shortcuts' option to 'Auto-add widgets' (although it still just adds shortcut icons) and adds any videos in the screenshot carousal instead of separately at the bottom.
I tried the new update on a Sony Ericsson Xperia neo V and did not notice any difference in speed at all. And this is not to say the previous version was particularly smooth or fast. There is still some stuttering while scrolling around through the lists, particularly when the app is still downloading the app icons. As mentioned before, perhaps the speed improvement is more noticeable on slower devices.
But if you are on one of these slower devices and don't want to wait any longer to get the update, then you will be glad to know that Android Police has uploaded the APK file for you to sideload. No root required.