OnePlus One will be updated with a CyanogenMod ROM based on Android L. This will happen in three months after Google launches the final Android L build in the Fall.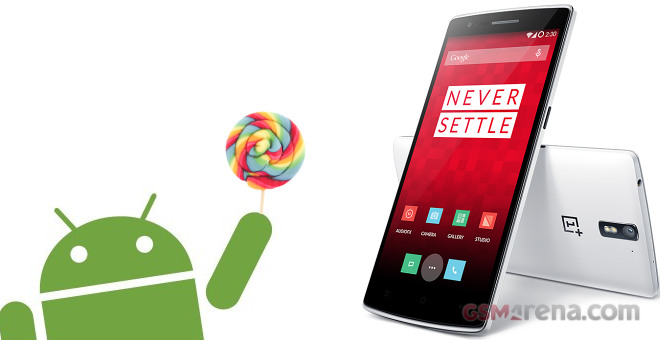 OnePlus One has it tough lately with its shipments being delayed yet again. Fortunately ours OnePlus One is already in our office and we are working hard to bring you an in-depth review.
OnePlus One is running on an official CyanogenMod based on Android 4.4.2 KitKat. The next official release was teased at the last Google I/O event, but the official name and number will be announced later.
Here is the official OnePlus One statement released on the company's formus:
Friends,

So a lot – I mean, a lot – of people are asking about whether we'll be getting on the Android L train. It was announced while I was asleep and when I got back to work the morning after, there were already a bunch of forum posts and (strangely) customer support requests about it.

Well, we're keen to announce today that the OnePlus One will indeed be getting the L treatment. When, you ask? That depends on Google. We promise to have it done within three months of their releasing a final build.