When the Samsung Galaxy Nexus was announced last week, giving us the first taste of Android Ice Cream Sandwich, many of you wanted to know if the smartphone uses its entire screen, or if the menu navigation keys are always there, taking up a part of precious screen real estate.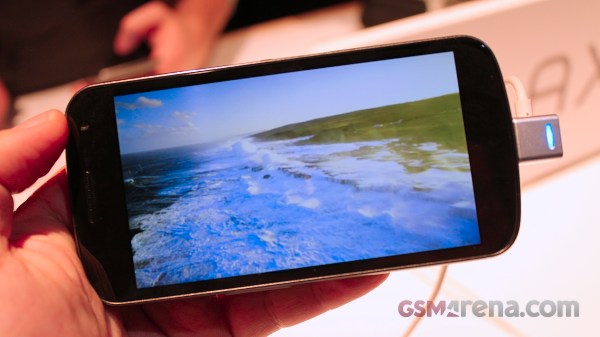 Well, tonight we got the chance to play with a Galaxy Nexus version that's closer to the retail one, and we can give you the answer.
As you can see, there's nothing to worry about. Android Ice-Cream Sandwich allows the use of the full 4.65 inches of the HD Super AMOLED gorgeousness of the Galaxy Nexus, provided there's a fullscreen app that request it – such as the video player and the gallery. This also means that you can enjoy 16:9 videos in their natural aspect without any black borders around them.
That should put to sleep any doubts you may have had that the Galaxy Nexus is the smartphone to have for watching videos on the go. Here's hoping they also get the battery life part right.