Skype for Android has received a huge update to version 4.0, alongside a bevy of new interface changes and optimizations.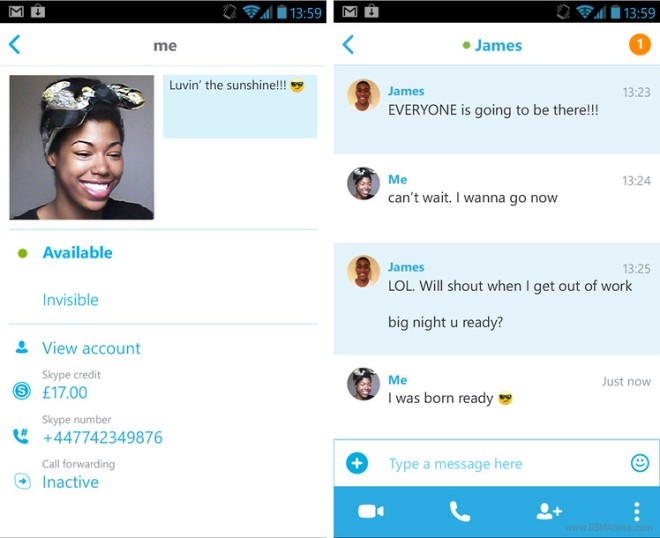 The new Skype for Android 4.0 takes many design cues from Windows 8′s Modern UI.
Derek Snyder, head of mobile marketing at Skype, said that the new Skype will be aimed at addressing the needs of mobile users first and foremost. Messaging will be brought to the forefront, and it will supposedly be more power efficient.
Snyder went on to mention that Skype for Android has seen over 100 million Android installs already, making it one of the most popular messengers on the platform.
Skype for Android 4.0 takes aims to differentiate itself from other Skype Android versions, as it's only available to devices running Gingerbread 2.3.3 and higher (get it here). No comment was made in regards to an eventual Skype for iOS update, although Snyder did mention that there would be a more unified design language across all platforms, mobile and otherwise.