Android Design, Google's official portal for, you guessed it, Android design, has released image stencils for creating professional Android applications. Ehm…professional looking, anyway.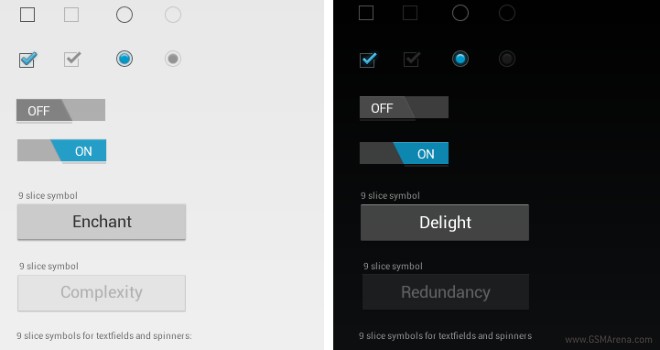 If you're keen on designing great looking Android applications, or simply looking for a place to start from, Google's Android Design team has made the process even easier.
Of course, the stencils reflect the newest Android 4.0 ICS templates, and are currently available for Adobe Photoshop, Fireworks, and Omni Omnigraffle.
Now that Google has taken care of the design for you, all you need is a great idea to make the next killer app. Check out all of the resources available at Android Design here.