Android comes with a great default browser and many people will be happy to use it. But more tech savvy users might be interested what third party browsers have to offer. You could jump right in and try out a few for yourself or read a browser shootout first and try the one or two browsers that most deserve your attention.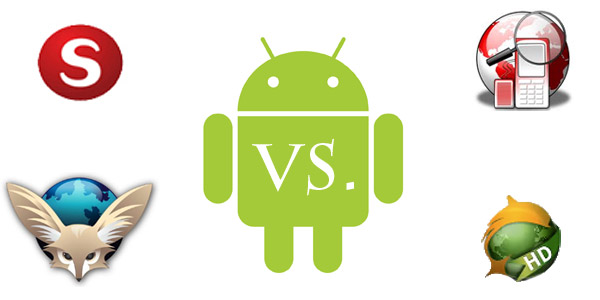 If you're going the second route, this is a good place to start – Android 2.1 and 2.2 built-in browsers take on Opera Mni, Skyfire 2.0, Dolphin HD and Mozilla Fennec…
Each browser has something going for it – low-bandwidth usage and good performance in poor reception areas for the Opera Mini, streaming videos on Android 2.1 devices without the need for Flash for Skyfire 2.0 (and impressive load times too), some installable add-ons and gesture control for the Dolphin HD and Firefox Sync and a lot of add-ons for Fennec (the add-ons are ported from the extensive collection of its desktop counterpart).
But the default Android Browser has good features going for it too – especially on Android 2.2 Eclair, which adds Flash support. However, when raw speed is important – the standouts here are Skyfire, Opera Mini and the Android 2.2 browser.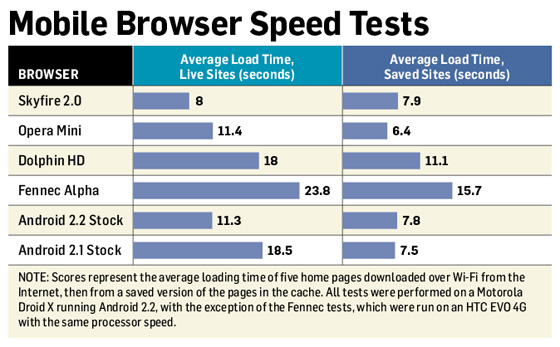 We did a browser shootout too, and we included browsers from all popular touch-enabled smartphone platforms – if your on the lookout for a new browser, you might want to read up on that too.