A rather curious devices has been uncovered by the people at The Verge. The device claims to be a wireless controller for some other device and is shown operating a TV, which is presumably connected to the mystery device.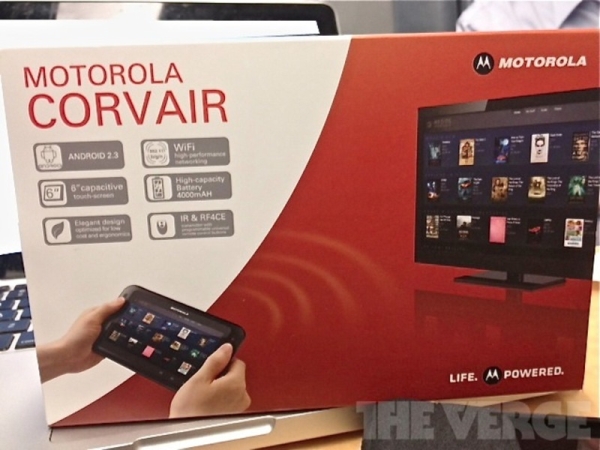 The Motorola Corvair, as it is called, itself is running on Android 2.3 Gingerbread and has a 6-inch capacitive touchscreen. It communicates with other devices over IR or RF4CE using WI-Fi. There is a 4000mAh battery inside to provide to the juice for all the wireless interfacing and whatever else the device is capable.
The lack of any hardware specifications suggest that this thing isn't running on a particularly powerful chipset, so it could just be a very fancy remote controller for whatever device it is designed for. We'll just have to wait for the official announcement to find out what this device is really capable of.