The Android 4.3 update should be hitting the Samsung Galaxy Note II pretty shortly, but if you don't feel like waiting any longer you'd be interested to know that a leaked ROM is available for flashing right now. It's reportedly a build very close to the final ones, so it will have no trouble serving as a daily driver.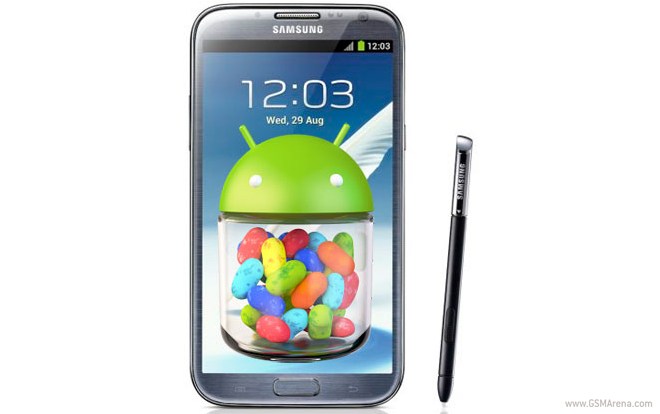 Along with incrementing the Android version number to 4.3 and bringing the core features of the last of the three Jelly Bean releases, the update also brings several changes to the Galaxy Note II UI. It now looks much closer to the Galaxy S4 and the Note 3, which already received the Android 4.3 treatment. Samsung Knox and Samsung Wallet are debuting on the Note II as part of the Android 4.3 update. Here's the complete changelog:
OpenGL 3.0 Support
ANT+ Support
Samsung KNOX Implementation (KNOX bootloader and dedicated application)
Samsung Wallet comes pre-loaded
Improved RAM management
Improved Display colour reproduction (Display looks much sharper than before)
Improved TouchWiz Launcher (Much less launcher redraws and less lag)
New Samsung Keyboard
New Samsung Browser (Full screen by default, new tab interface and more)
New Reading Mode (Optimises display for reading, used by only a few specific applications)
New Camera firmware
Minor UI tweaks (Contacts app, Flashlight Widget, dialog boxes etc)
The leaked ROM is only compatible with the N7100 version of the Galaxy Note II, so if you happen to have a N7105 LTE unit you are unfortunately out of luck. You can download the necessary files and find the instructions on how to flash them by following the source link below.