Asus has announced the availability of the Android 4.2 Jelly Bean update for the Transformer Pad Infinity tablet series.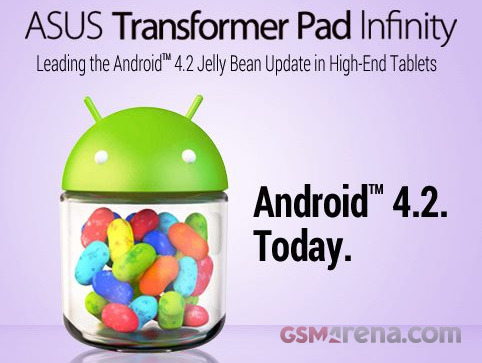 The update should become available for download everywhere today. We can confirm various users from the USA were able to update their Infinity tablets.
We just want to remind you this update is for the Asus Transformer Pad Infinity series released in July 2012. The slate is available in Wi-Fi only, 3G and LTE flavors. All of them should be getting the 4.2 Jelly Bean update.
There is still no info when the 4.2 Jelly Bean for Transformer Prime will be released, but it shouldn't take long now.