The opensource nature of the Android OS means new updates are often found running on older phones before they officially hit the newer devices.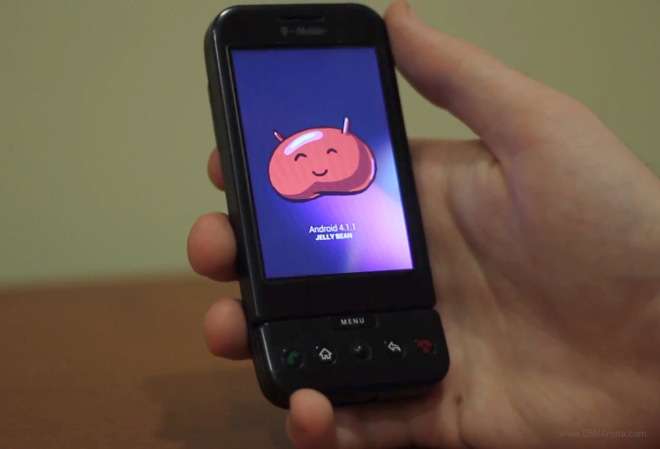 Keeping with that tradition, today we are about to see the very latest version of Android running on the very first commercially sold Android phone. Yes, you are about to see Jelly Bean running on the T-Mobile G1.
This hack was put together by the folks at SoCal Devs and they have details on how to go about doing it on xda-developers forums. While it's not exactly Project Butter (more like Project Stutter) nor is it particularly stable, the phone does seem to be able to run it somehow.
If you still have this phone lying around you can try this hack and have some fun with it. Just don't expect to be able to use it on a daily basis.